Whatever the temperature, Riga's Christmas markets won't fail to warm your heart. Though, things might feel a little light and breezy in the wallet department. Mulled wine loosens the purse strings as artisan crafts, Latvian snacks and a lap or two of the local ice rink all compete for your time and holiday budget. The decorations and festivities make it all worthwhile. With winter sports, warming undercover markets and potent liqueurs on offer, there's no reason to skip Riga because of the winter weather.
Riga Christmas Markets
Riga's Christmas celebrations don't focus on markets as much as other European cities. That said, there's still plenty of mulled wine to wrap your hands around, if you know where to look. Head into Esplanade Park for a sprinkling of huts filled with the usual Euro festive fare. The real hits here are the hand knitted items and the rabbit village. Children can't resist running in to see the real bunnies hopping around waiting for carrots from Santa.  
The animal theme continues in Livu Square. Cat trinkets of almost every shape and size fill the huts here. Though other Christmas wares are available. Livu's market focuses less on the food side of the season, more's the pity, and instead leans towards typical Latvian gifts. You will work up an appetite if you try your balance on the nearby ice rink though.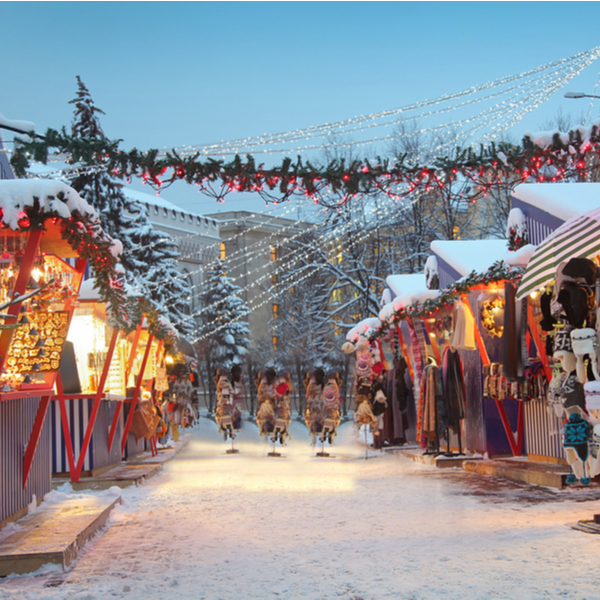 Skip along to the Kalnciema Quarter Christmas Fair for your top quality seasonal shenanigans. Everything from the stalls to the handicrafts has that authentic vibe that so few fairs manage to muster. Products tend towards the artisan end of the scale – and foodies will love the locally sourced organic treats. The fun doesn't stop there. The market wheels out the big Christmas guns with theatre performances, circus shows, concerts and plenty of mulled wine to make it the merriest Christmas market in Riga.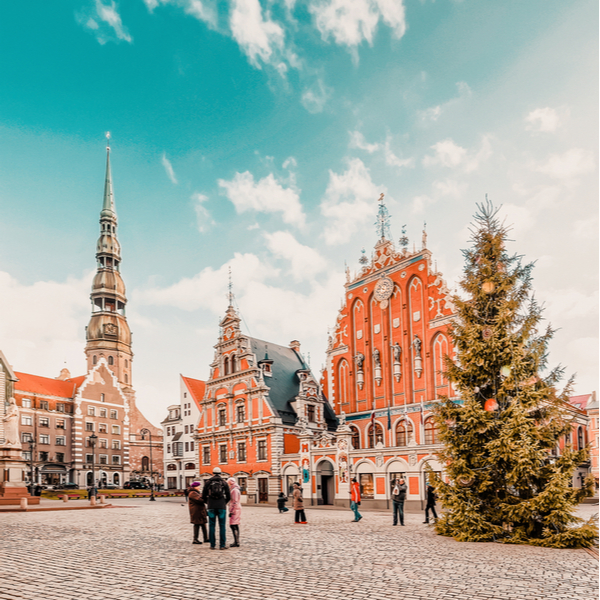 First Christmas tree
Rumours have been whispered around Riga for over 500 years regarding their city centre Christmas decorations. Word on the street suggests that Riga's Town Hall Square was the site of the first ever community Christmas tree. There are documents to prove a fir tree was put up in the square – and decorated in 1510. But as other EU cities may have been a bit lax on the festive paperwork front, it's all a grey area. Still, Riga has taken the initiative to mark the very spot with a permanent reminder of the inaugural tree so it's worth weaving it into your festive wanderings.  
Orbzii tip: Winter fun isn't restricted to Christmas in Riga. There are more holiday festivities on the calendar to look out for. Things get distinctly pagan for the Winter Solstice Celebration. Logs are dragged through streets, people go door to door dressed as animals and even have a bit of time for some fortune telling. Don't miss the New Year firework displays. 
Explore Riga's Old Town
Away from Riga's Christmas markets, it's the Old Town that draws the most eyes. Stunning architecture comes with that all-important UNESCO World Heritage stamp and cosy cafes are on hand to warm you through for your next hour or two of exploring. Make sure you add St. Peter's Church and Riga Cathedral to your checklist. There's a few eras to tick off if you know your Baroque and Gothic from your Modernist and Classics. You could base your entire sightseeing stay here. Concerts, museums and the nightlife around Livu Square let you pack plenty in on a weekend break.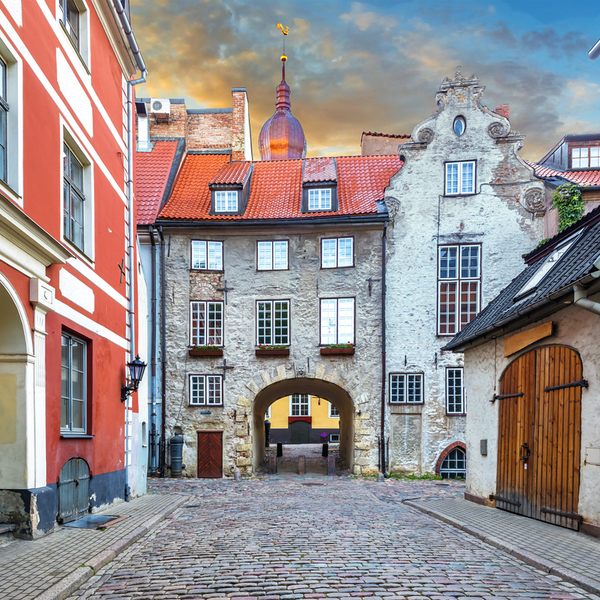 Orbzii tip: One of the highlights of the festive music calendar is the First Advent Concert. On December 1st, the Riga Cathedral is packed with an audience ready to hear the Riga Orchestra play their way through classics from Bach, Vivaldi and Schubert.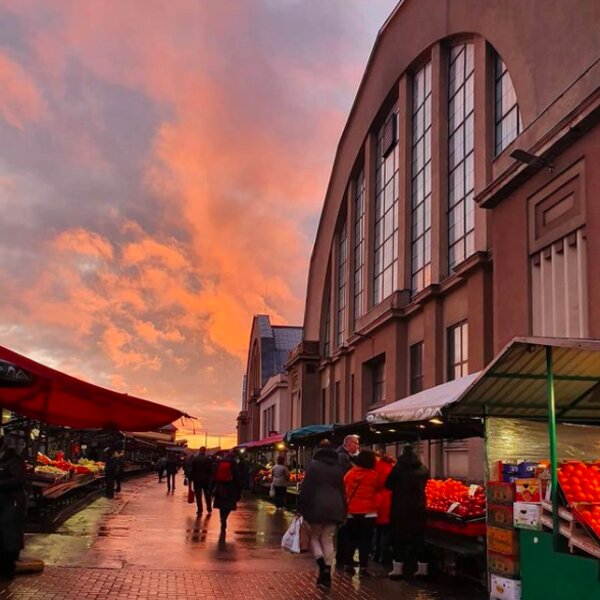 Riga Central Market
When you're done with the city's outdoorsy options, head indoors to Riga Central Market near the Old Town. You'll be faced with a sprawling sea of stalls to enjoy, eat from and generally browse to your heart's content. Most of the trading takes place in the five pavilions that once housed the city's Zeppelins. But even those vast spaces can't quite contain all the goods on sale. Outdoors, in season, you'll find Christmas trees, more food stalls and flower stalls. Pop into the food court for a warm and some Latvian street food, take a walking tour or just explore at your leisure.  
Orbzii tip: At Christmas, the market gets festive with stallholders swapping their usual stock for Christmas souvenirs and decorations. It's also a chance to sample some festive Latvian treats. 
Race go-karts on a frozen lake
If there's one winter activity that has Riga stag do written all over it, it's Red Fox Tour's Winter Go Kart Racing. They'll collect you from your hotel and whisk you to their HQ – which just happens to have a frozen lake next door. Your time on the lake is a little short for €40 – around 15 minutes if you get to fit in two races. But the low temperatures might mean you're happy to call it day after trying out the studded tires for a few laps.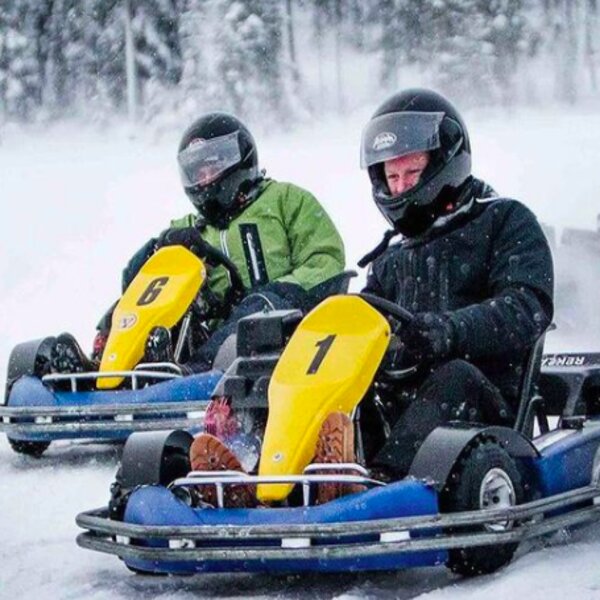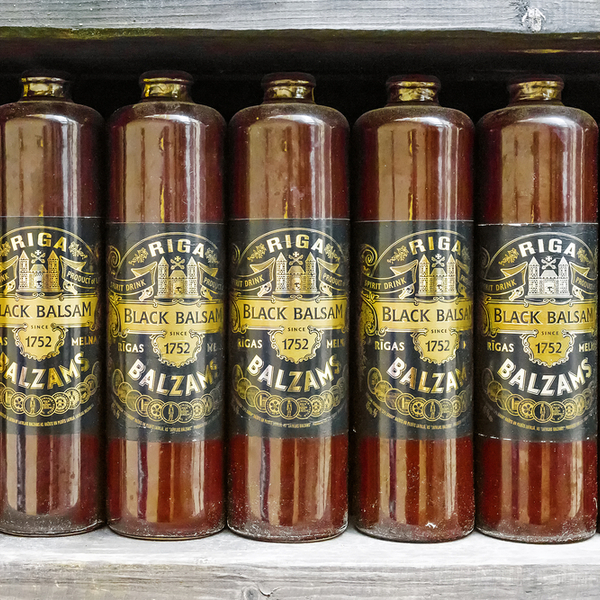 Warm up with a Black Balsam
Every country has that one drink – or snack, everyone says you just HAVE to try. In Riga, it's Black Balsam. If you want to dabble with the 24 herbs they sling into the dark and brooding potion, you'll want a stellar spot to try it in. Most will point you towards Black Magic Bar. Mostly because they do like to make a bit of a fuss around the famous liqueur. But if you're not in the market for a 30 minute rundown of the drink's history, we'll point you elsewhere. Makonis and Skyline Bar are two Riga bars you won't want to miss.
Orbzii tip: Latvians will put Balsam in just about anything – desserts, cocktails and chocolates. But one of the best ways to try it, if you can't quite face a full shot, is in coffee. 
Cheer on the local ice hockey team
If you've never been to an ice hockey game, grab a couple of tickets to watch Dinamo Riga in action. The puck flies across the ice at Arēna Rīga, when the season starts in early September and matches play out over the festive period until early spring. Two teams of six battle it out across three 20 minute periods to score the most goals. The action is fast-paced – and initially a little confusing. Expect to see plenty of players taking time out in the sin bin for tripping, elbowing, charging and a whole host of other rule violations. Tickets cost between €12-€29.