While it can be hard to peel yourself from cocktails and cloudless days on the beach, there's actually plenty to do in Riviera Maya that doesn't involve being pampered or fed gluttonous amounts. While the area is primarily a resort destination, the surrounding land is full of all kinds of sightseeing opportunities, attractions, and activities, from spotting jaguars in the jungle to barrelling down a slide at one of the most popular water parks in Mexico. If you're the sort of person who needs to explore, then you're in luck – Riviera Maya has plenty of excursions to get excited about, and these are the best of them. 
Swim with Sea Turtles in Akumal
Akumal, a tiny town just south of the Riviera Maya area, might not seem like much, but it's one of the best places on the Caribbean coast to swim with sea turtles. The graceful, wizened old creatures congregate here throughout most of the year, although the main beach in Akumal is closed for swimming between September and February, so you need to come out of these times. The beach is also usually closed on Mondays, although this can vary. 
In recent years, the local authorities have tightened restrictions around seeing the turtles and now there are set spots. There are also new regulations around making sure you're wearing a life jacket as you go to look at them, although we'd recommend that anyway.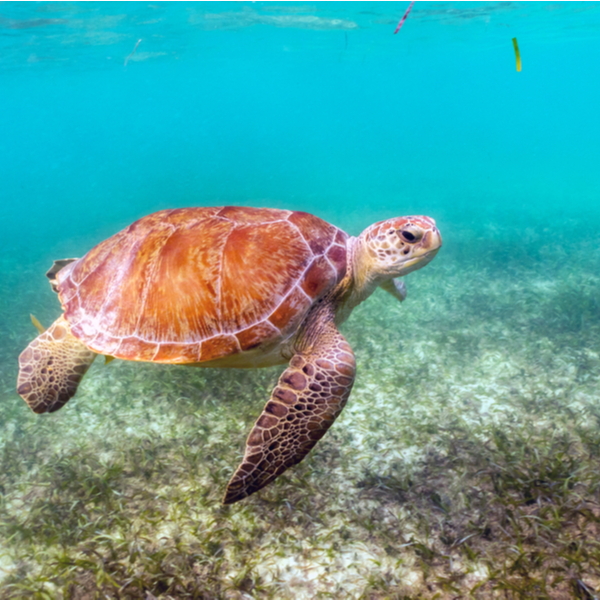 However, you do not have to sign up to a tour to try and swim with them, so you should avoid any loud, shouty locals trying to swindle you out of your cash. It's remarkably easy to swim with the turtles as there are a lot of them, so you shouldn't need extra help to locate them. 
The only thing really needed to swim with these majestic creatures is a snorkel set, and for the most part as long as you are sensible and don't get too close, it's an easy, fun, and unique experience. With that said, the area has been receiving a lot of extra tourism in recent years, so the more space you can give the turtles, the better. On that note, you must remember not to touch them for their safety and yours – they're not vicious, but their shells can harbour bacteria that's dangerous to us, and vice versa for our hands and their immune systems.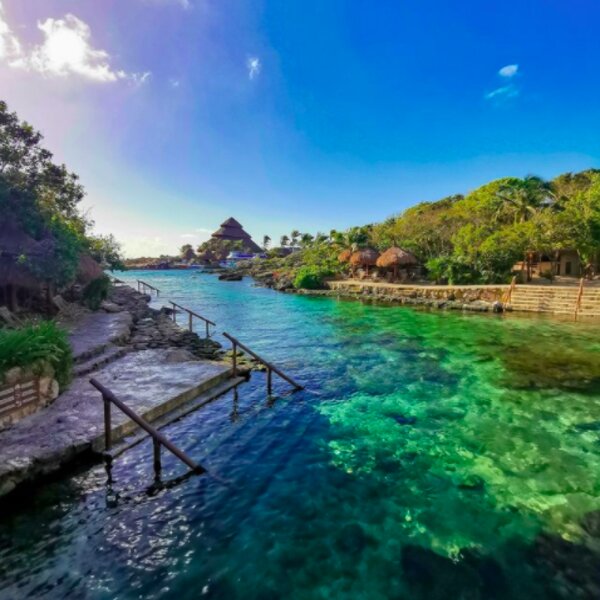 Xcaret Park
This one-of-a-kind park has a blend of natural and cultural attractions, with activities including swimming through underground rivers to learning about the beautiful, distinctive nature of this area of Mexico, both flora and fauna, marine and land. There are over fifty attractions here, making this one of the best things to do in Riviera Maya if you're looking to spend a day enriching yourself – or if you're feeling guilty after one too many Pina Coladas on the beach, and is especially great for holidaymakers with kids. 
Adult tickets cost MXN 2,1700 (GBP 75), and for children under 12 it's MXN 1,100 (GBP 38). 
Transportation from Riviera Maya is available for an additional MXN 580 (GBP 20) for adults and MXN 260 (GBP 9) for children – otherwise, it's only a short drive away. 
Visit Tulum
The culture vultures and history buffs who need some mental stimulation will enjoy a visit to Tulum, where there are some of the best-preserved Mayan ruins in Mexico. The three most famous structures are Temple of the Frescoes, Temple of the Descending God, and El Castillo, all of which are incredible in their own right to wander through. The Temple of the Frescoes was once an observatory, and it's really astounding to think how well the Mayans were acquainted with the stars considering their primitive technology.  
The ruins at Tulum are probably one of the most visited attractions in the world because of their compact nature and convenient location, but there's plenty more to do in this coastal city, especially if you're into the outdoors and adventure activities.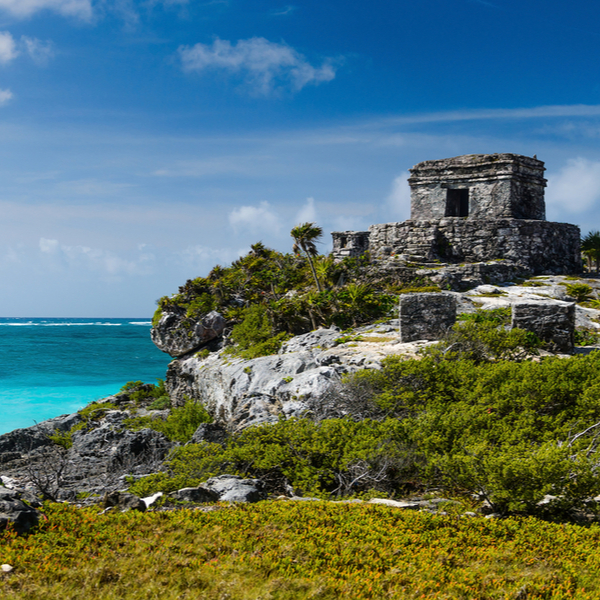 A number of cenotes are located in the area, most of which are perfect for diving into. The nearby Sian Ka'an Biosphere Reserve is also in the vicinity of the city – meaning 'place where heaven begins', it's the home of several endangered and unique species, and wildlife tours can be easily arranged.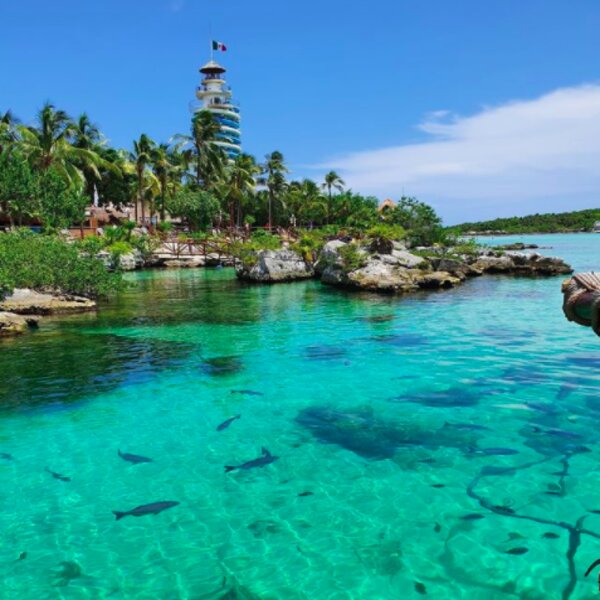 Xel Ha
Translated from Mayan, this park means "where the water is born", and there's no doubt this Riviera Maya excursion lives up to that name. Here, you can engage in all kinds of water-based activities, in a more controlled and safer environment than the open sea. While snorkelling is the most popular activity at Xel Ha, there's plenty more to do, including zip lining, water slides, and cliff jumping.
The Queen Conch Sanctuary is also housed in the park – this wildlife reserve is a research hub for the best universities in Mexico, and home to some truly unique wildlife experiences. 
Without a doubt one of the best things to do in Riviera Maya, tickets for adults begin at MXN 2,000 (GBP 70). For children, it's MXN 990 (GBP 35). Shuttle services from Riviera Maya are available upon request as well, so it's an easy spot to get to. 
Visit Other Ruins
Wannabe anthropologists and archaeologists whose appetites are whetted by Tulum needn't worry – there are numerous other ruins in Quintana Roo, meaning plenty more Riviera Maya Excursions. One of the best of these is Chichen Itza, probably the most famous archaeological site in Mexico, and home to the area-dominating pyramid shaped Temple of Kukulcan. It's around a two-and-a-half to three-hour drive from Riviera Maya, but as it's so popular you won't struggle to find a tour or bus if you're not driving. 
Aside from the famous Temple of Kukulcan, the complex sprawls out for miles, so there's plenty of other things to see.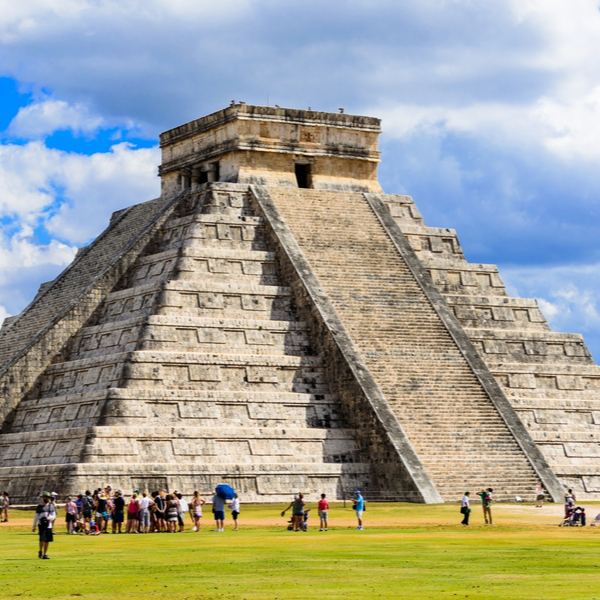 You can visit the ruins with a tour guide, although there's nothing quite like wandering around between the ancient stones and taking it all in. With that said, it's an open space and the sun can be incredibly harsh, so make sure to bring plenty of water and sun cream.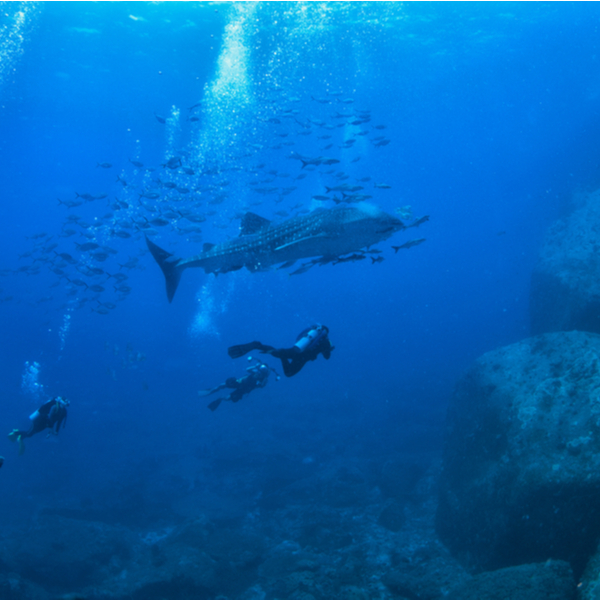 Get Wild in Cozumel
The island of Cozumel, just off the Riviera Maya coast, is like a concentrated version of the mainland, with the wilds and jungles on the island ripe for exploring, just as the luxurious hotels and bars are for lounging around in. In terms of things to do in Riviera Maya, it's got everything you'd want, including easy access to and from the island from the mainland courtesy of a regular ferry. Despite this, most of the island remains untouched by tourists, who tend to stick around the harbour areas where most attractions are. 
The bars and beaches of Cozumel are wonderful to spend time in, and have the benefit of accepting dollars, like a lot of other places on Riviera Maya. 
However, what sets it apart from other Riviera Maya excursions is the fact you can do so much in such little space, with everything from snorkelling with whale sharks to five-star massages on offer on the island. You can also rent a moped and see the edges of Cozumel that are kept far away from the prim tourists – and get some excellent Mexican food at the same time.