There aren't many experiences in life that can match seeing majestic sea-creatures in the wild, especially ones as smart and thoughtful as dolphins and whale sharks. While you can't guarantee getting to frolic around with them, those visiting Riviera Maya will have plenty of opportunities to spot our grey-skinned friends.  
The Caribbean coast of Mexico is one of the best places in the world to see these incredible creatures, so if you are particularly keen on having this experience, this is the spot to do it. Of course, even within the area there are some locations considered the best places to see dolphins in Riviera Maya, just as there are certain places you're more likely to spot whale sharks. Luckily, we at Orbzii have asked all the right questions so you don't have to: if you're keen to see the dolphins and whale shark watch in Riviera Maya, then read ahead for all the information you'll need to watch our sea-borne friends. 
Seeing Dolphins in Riviera Maya
There are plenty of places that offer the chance to swim with dolphins up and down the Riviera Maya, but most of these are ethically dubious as they keep the dolphins in captivity. As a rule, if the animal is captive, then the experience isn't ethical – this is especially true of dolphins, who have rich inner lives and complex social structures. However, Riviera Maya is such an amazing natural setting that it's pretty easy to see these beautiful creatures in the flesh, and while you won't be able to pet their noses or give them a 'fin-shake', you can be happier knowing they're living free lives with minimal stress.  
Timing
Dolphins are spottable all-year round off the coast, with some of the larger pods being quite amenable to human activity, meaning you're highly likely to see them. Although playful in nature and incredibly smart, you have to remember these animals are wild, and must be treated with some respect. With that said, dolphins are generally docile to humans, and you're more likely to spook them than the other way round.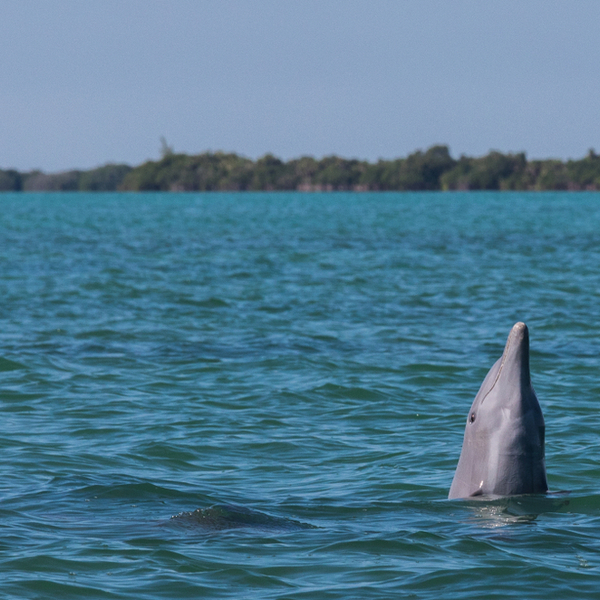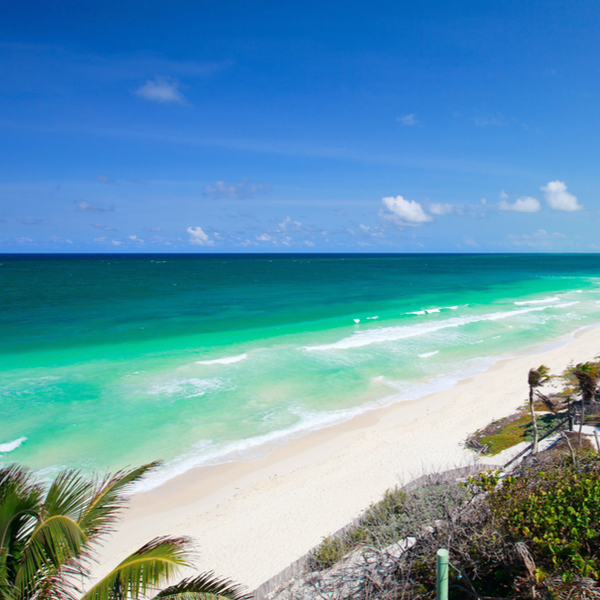 Location
The entire Caribbean coast is excellent for spotting dolphins, although Sian Ka'an biosphere is particularly well-suited to this activity. This stunning area of natural beauty covers land and sea, and the gorgeous coastal wetlands are home to a tonne of other rare animals, meaning you'll get much more than just dolphin spotting. The tours we suggest both take place in Sian Ka'an, as that means minimal impact on animal populations, as well as your money going towards maintaining this vital natural space. 
Tours
Pesca Maya run a daily Wild Dolphin tour in Sian Ka'an, which includes breakfast and lunch, transport to-and-from your hotel, free refreshments while on the boat, and snorkelling gear and life preservers. The tour starts with an early-morning pickup as this is the best time to see the dolphins. The journey from Riviera Maya to Sian Ka'an is around two hours long, but a well-paved and well-travelled road, so is a comfortable ride. 
The tour begins with a short introduction to the biosphere, then some brief instructions on how to snorkel for those who are less practiced. After that, it's straight to searching for our bottle-nosed friends.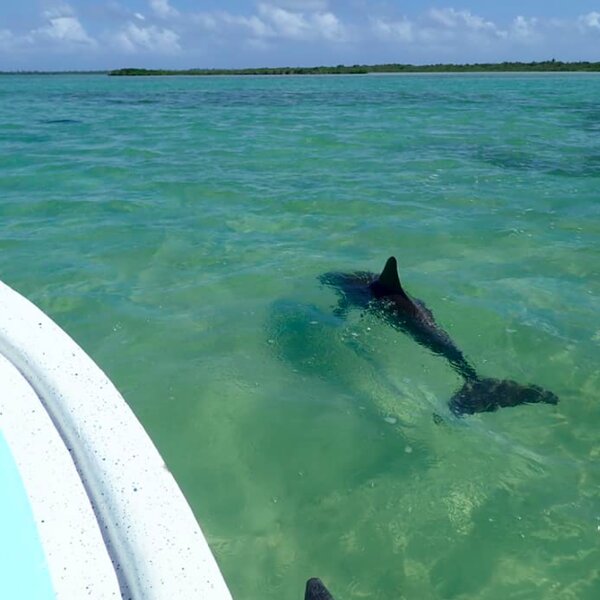 Because the tour has been running for so long, the dolphins have come to expect the groups – a permanent pod now come to show off nearly every day, although sometimes they can be a bit shy. Pesca Maya say it's about a 9/10 chance of seeing the dolphins, which are great odds. 
After dolphin spotting, you'll get the chance to see more unique wildlife, including Caguama and White Turtles, although these tend to be less trusting than dolphins and a bit harder to spot. On the way back to land, you'll get the chance to birdwatch; Ascension Bay is a great spot for budding ornithologists as many birds nest here, including the pelican and cormorant. The excursion ends with the chance to snorkel in the colourful reefs just off the coast, where you might spot some rare starfish and turtles. 
Tours will have a maximum of six passengers per boat, and cost USD 180 (GBP 130/ MXN 3,645), although as discussed this includes pretty much everything you'll need. One thing we would recommend is plenty of sun cream, as you're usually out in the sun with minimal shade for quite some time.  
Similar to the above tour, Sian Ka'an Tour by Boat take you into the heart of this UNESCO World Heritage Site for a marine safari, the highlight of which is definitely the friendly dolphins who come to swim alongside your boat. There's also the chance to feast your eyes on rare sea turtles, and snorkel through some stunning reef home to even more vibrant and exotic wildlife. Unlike the Pesca Maya tour, this includes food in a local fisherman's village too, as opposed to back at the tour lodge, so you can get some authentic bites in as part of your day. 
Sian Ka'an Tour by Boat start picking people up from just before 7am, and the cost includes pickup and drop off, snacks and soft drinks, a certified local guide, snorkelling gear, lunch, and a walk through Punta Alan, home to serene, reflective natural pools you can have a quick, refreshing dive. 
The tour costs USD 149 (GBP 108/MXN 3,015) with 25% to be paid as a deposit (if you cancel up to 72 hours before the tour, you'll get this back).   
Whale Shark Watching in Riviera Maya
Watching the whale sharks who call the Caribbean waters around Riviera Maya home is a spectacle most people won't ever get a chance to see, and it really is the sort of thing to write home (or post on Instagram) about. These imposing-looking creatures are generally harmless, feeding off the plankton in the sea for sustenance. Although in recent years their habitat was suffering because of tourism, a new breed of local guides are making sure people can experience these wonderful animals from a respectful distance, and in some cases it's even possible to swim with them, although this can be dangerous if done alone or if you're not comfortable with snorkelling.  
Timing
If you're desperate to see the whale sharks, you should plan to arrive for August, although June and July are also great for spotting them. Most tours will only sell spaces from May to September anyway – if you find someone selling one out of this time, they're likely a bit unscrupulous. Another benefit of the whale shark's elusiveness is that pretty much all the tour companies offer the chance to go on the excursion again if you don't spot a whale shark.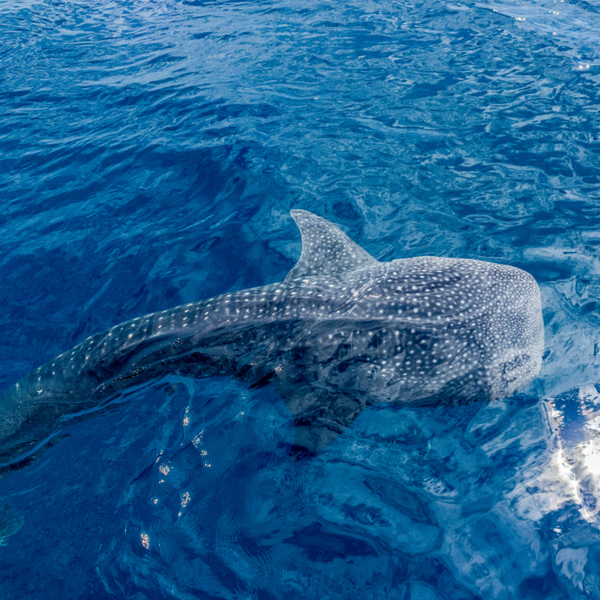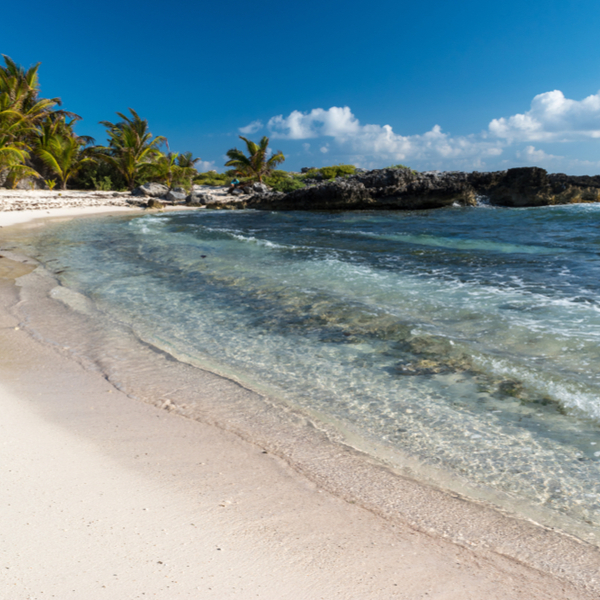 Location
Isla Mujeres and the surrounding waters are the best place to see the sharks, but they are spottable across the coast. All the reputable tours take place in the Marine Park that's home to the whale shark schools, which costs an additional USD 5 (GBP 4/MXN 110) to enter – this is almost never included in the tour price, so bear that in mind when calculating a budget. 
Tours
The tour from On Isla Mujeres has sustainability at its heart. Based on Isla Mujeres, using them will likely mean having to spend a night on the island away from Riviera Maya, but this will be worth it as you'll likely be the first people to see the whale sharks for that day. The tour includes breakfast and lunch, and costs USD 200 (GBP 175/MXN 5,000), with wet suit rental an additional USD 10 (GBP 8/MXN 220).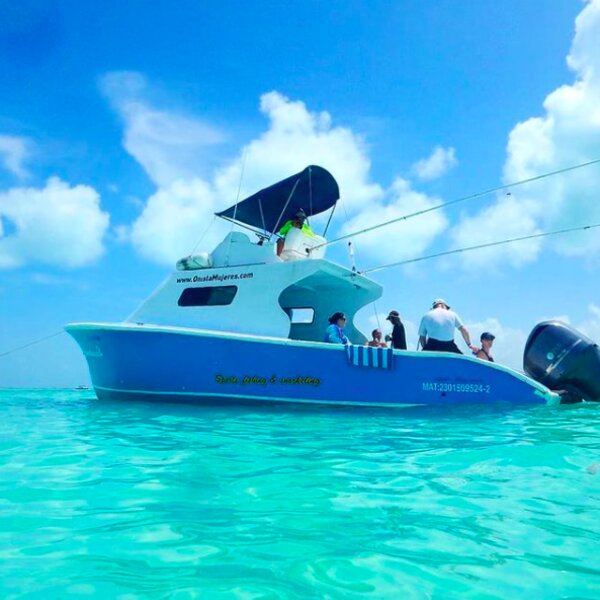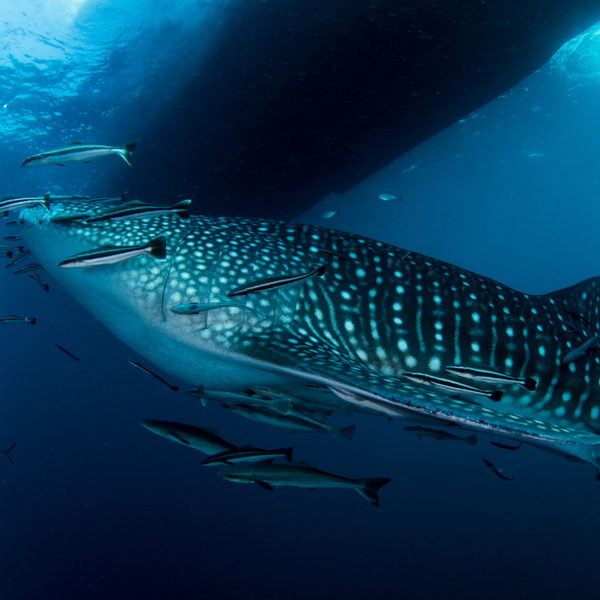 Although based in Cancun, Whale Shark Tours Cancun pick people up all the way down the coast, so you won't have to worry about going anywhere to get your shuttle. Boats are high-spec and food is provided, plus there is a maximum of ten people per boat, so less chance of your experience being crowded. The cost is USD 145 (GBP 121/MXN 3,500), and they allow for bad weather rescheduling free of cost.