Wondering what to do in Vienna? Your options are almost endless. Which, if you're a serial FOMO sufferer, could cause a problem or ten on a Vienna city break. You'll stop counting the museums when you get past 50. Vienna's landmarks are so huge you could easily lose a day in just one – and we've not found space in our list for the parks, gardens and markets. Needless to say, the sewer system hasn't got a look in. And it really should have. Explore every inch of this city, just as soon as you've ticked off our choice of the top ten things to do. 
St Stephen's Cathedral
Known to most as 'Vienna Cathedral', the grandest building in Stephansplatz deserves its full title. St Stephen's Cathedral dominates the city's landscape, but provides much more than a nice view while you eat sushi in the pick of Vienna restaurants nearby. The interiors are gothic, gilted and vaulted to the point just before things start to overwhelm. In short, spectacular. Which is to be expected if Mozart himself chose this as the location for his nuptials. Pop in, and brace your thigh muscles for a skip up the spire staircase. You'll not find better views of Vienna.  
Orbzii tip: Do pop back at night to see the Cathedral lit up. Some say it's when the building looks at its best.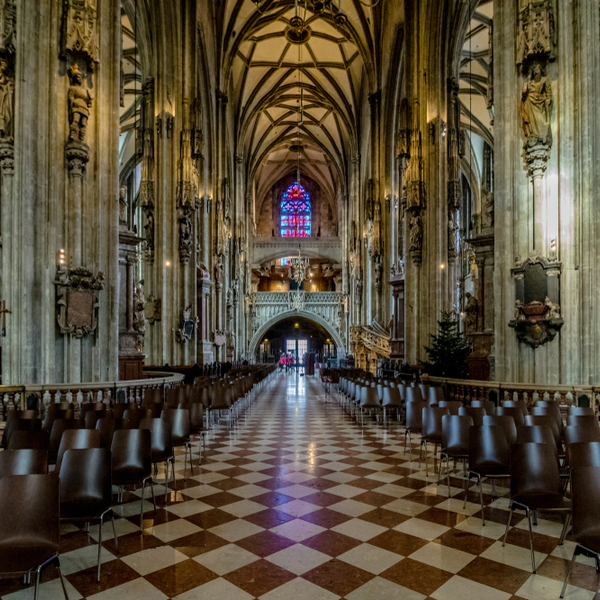 Museums
To say that Vienna museums have quite the eclectic range of artefacts is an understatement. The MuseumsQuartier is one of the world's largest and crams in 60 museums. You'd expect to find a natural history museum, of course. But a former asylum filled with, among other things, wax depictions of STDs? That's unlikely to be on your wish list. We've handpicked three you'll want to check out. We skipped over the pathology collection at the Narrenturm, but there's no reason why you shouldn't nip in. Prepare to be just a little disturbed though. 
Vienna Crime Museum
One of a few macabre listings in Vienna's attractions, the Kriminalmuseum unpicks some of history's most grisly crimes. Covering 20 rooms in a historic house in Leopoldstadt, the museum also walks you through Vienna's penal system and the dark days of executions. Expect torture devices, murder weapons and a little look at the lighter side of crime – if there is such a thing. If the axes and human skulls get a little too much, there's always the chance to look into lock picking.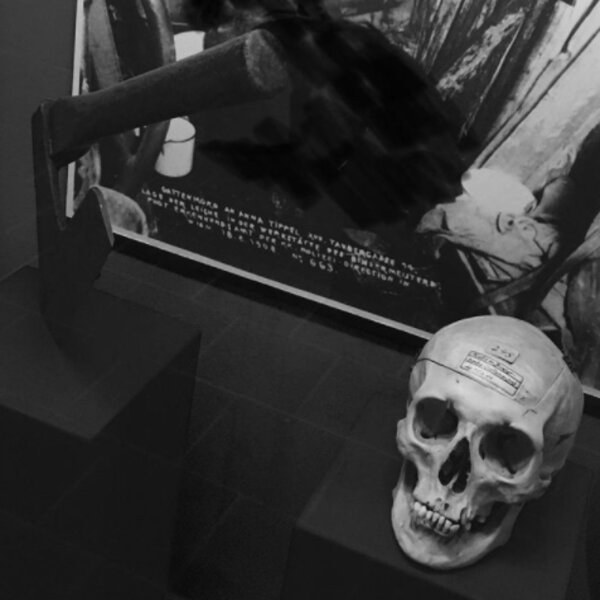 Fälschermuseum
Forged art is a controversial and lucrative market that's celebrated at Vienna's Fälschermuseum. This small forgery museum on Löwengasse has collected works by some of the world's most infamous art forgers so we can peer at – and judge – just how good their attempts are. The stories behind the works are arguably more interesting than the paintings and pieces. Who was duped, how much for and the hidden details in forged pictures make for quite an intriguing tale.   
Natural History Museum
If there's one thing the giraffes in Vienna's Natural History Museum do well, it's to encourage you to look up. Yes, the collection of ancient taxidermy is impressive. But the building itself? Glorious. And the curators here do the utmost to keep things feeling far from fusty. Marvel at the Diplodocus skeleton, peer at the world's largest meteorite collection and muse over the fate that befell the dinosaurs in the nearby room. And, before you go, pop into the planetarium for a nice sit down during one of their live shows. Museum bliss.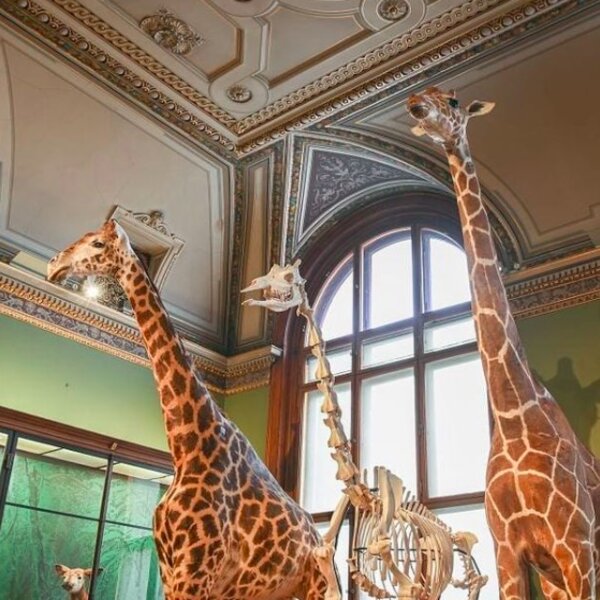 Orbzii tip: One of Vienna's best Christmas markets sets its stalls out in front of the Natural History Museum during November/December. Don't miss it – or the Nussknackers on the food stalls. Which is, of course, Austrian for nutcracker cupcakes. 
Dabble with Vienna's dark side
This city doesn't mess about when it comes to dark tourism. There are tombs, crypts and, bizarrely, some royal gizzards to look at. In the cellars below St Stephen's Cathedral, there lies the hearts – and intestines, of a whole host of Austrian monarchs. Grim. Pop down and take a peek if you dare. Or, perhaps the rather more visually appealing grounds of the Cemetery for the Nameless might be a better intro into the dark underbelly of travel? This is the final resting place for the unfortunately, unidentifiable souls who met their maker in the Danube. Peaceful and flower-filled, it makes a nice change from the drab interiors of the Bestattungsmuseum – Vienna's Undertakers' Museum. 
Applaud Vienna's approach to architecture
European cities are rarely short on period properties to gawp at. Fewer still are low on modern towers of gleaming glass. Where the continent sometimes lacks? Quirky oddities that have somehow evaded bulldozers – or keen hands with a paintbrush. Vienna has bemusing and beguiling little easter eggs around the city you'll want to seek out. We'll start you off with the medieval backgammon game on Bäckerstraße. Just under a windowsill a bull and a wolf are quietly playing an eternal game, that'll be hopefully around for another few hundred years. The rest? Happy hunting.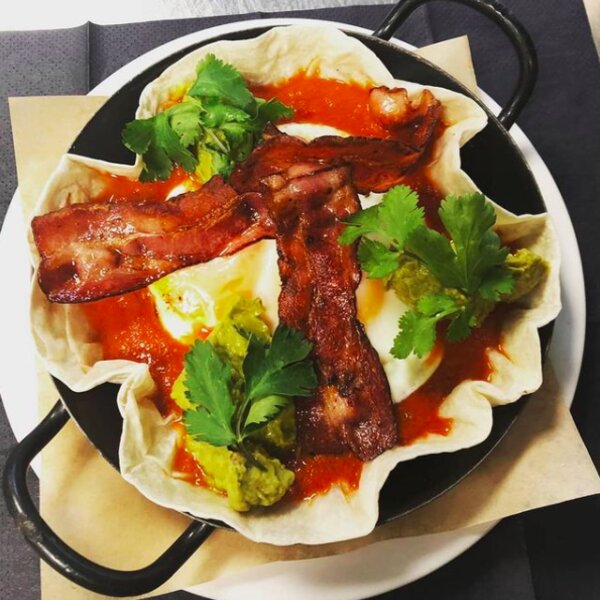 Go big at breakfast
Anyone who's even the slightest bit wary of facing yet another continental breakfast in Vienna need not worry. In this city, everything is on the menu pre-10am. And we mean EVERYTHING. Restaurants have plucked meals from across the globe to either cater for international travellers – or bemuse those a little closer to home. How about a miso-soaked bowl of noodles at Haas & Haas, or a plate of Copenhagen-inspired treats from Waldermar? Paprika sprinkled shakshukas  aren't an unfamiliar sight either. Scandi inspo, Mediterranean, Asian and Indian eats are all here and more. And, on occasion, a Viennese breakfast crops up too.  
Feel decidedly regal at Hofburg Palace
Vienna's proudly clutching many of those coveted 'largest in the world' trophies. One of the shiniest on their awards shelf? That goes to the whopping Hofberg Imperial Palace. Building carried on from the 13th century right up until the 20th, though presumably with a few tea breaks in between. The complex that makes up the palace has a footprint so big it makes it one of the biggest in the world. Many museums sit within the walls, there's a national library, butterfly house, numerous treasures, works of art and everything you'd expect from a palace of this size. Including the famous Spanish Riding School. Watch the Lipizzaners strut their stuff to music and prepare to be wowed by their very unique move you'll not see in any dressage arena.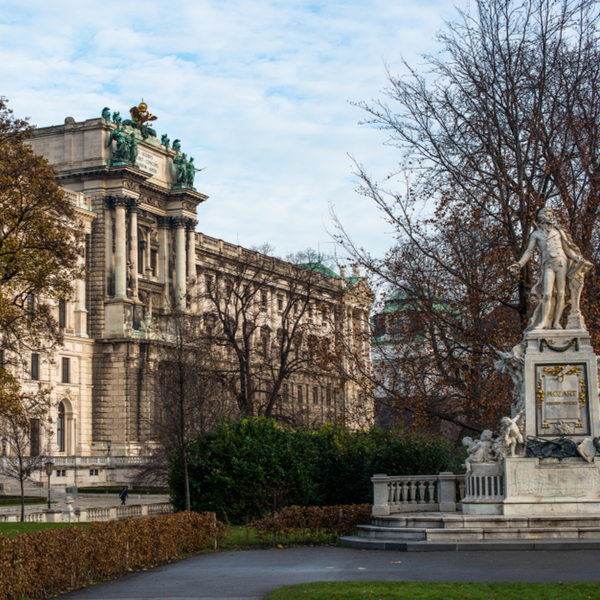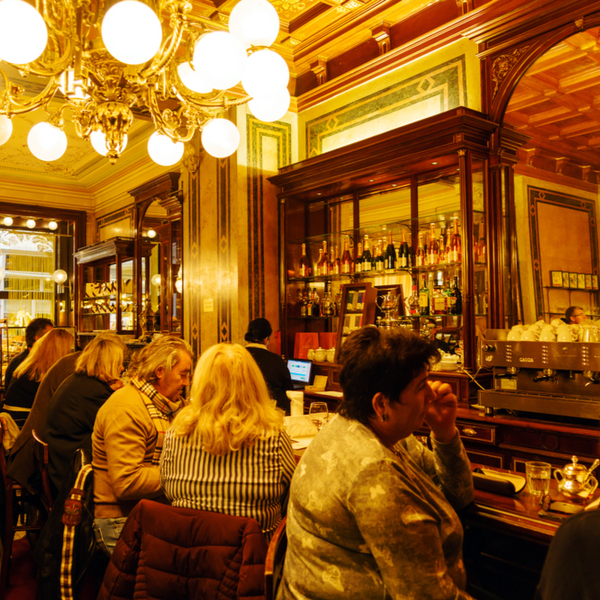 Find your perfect coffee house
Vienna does like to stay slightly buzzed on caffeine from dawn til dusk. Much like any other city. Except, here, your options go far beyond copy-cat chains and third wave elitism. Yes, there's a smidgen of that. But, some of the coolest cafes in Vienna have been roasting their beans since the dawn of time. Or around a century, depending on your approach to historic accuracy. Their interiors – and sometimes the barista uniforms, are a glimpse back in time. Drop into a few for a peek into the world of Vienna's hipsters, coffee fiends and single origin fans. 
Get nostalgic at Vienna's amusement park
In 1766, the eminently generous Austrian Emperor Josef II kindly bestowed his hunting grounds to the people of Vienna. Seizing the opportunity, the space was declared a leisure centre and businesses quickly filled it with stalls selling gingerbreads and ale. Their best move? Popping in a couple of merry-go-rounds and seesaws. Over the decades the rides got bigger, the snack bars underwent a smidge of gentrification and today it's a grand old spot for childhood nostalgia. Admittedly, the ghost train and massive ferris wheel are a little more historic than the 5D cinema. No matter, the Prater Amusement Park is a fun spot that's a must for young and old alike.