When it comes to things to do in Sri Lanka the list is endless. The island nation has excellent surf, stunning, serene beaches that would make any influencer salivate, and thousands of years of history and culture packed into a relatively tiny space. Then there's the astounding mountainous regions, lush forest, and – of course – some of the most delicious food you'll ever taste. The country is also well connected by bus and train networks, most of which go through some stunning terrain so that even journeys to and from places are an adventure. With so much to do you might not know where to begin planning your Sri Lankan odyssey, but we at Orbzii have compiled a list of our favourite things to do in Sri Lanka – all you need to do is figure out which activities take your fancy.  
Hire a tuk tuk in Kalpitiya
Kalpitiya is a seaside town in the west of the country that's quickly becoming one of the best places to visit in Sri Lanka. The town doesn't just end on the coast either; the peninsula it's named after is also home to fourteen smaller islands that you can explore, as well as being a marine sanctuary.  
What makes the town even more special is the numerous charities and businesses that allow you to become a licensed tuk tuk driver and rent a vehicle from a local, so they can earn money and get a rare day off. As long as you go through one of the many reputable companies or charities, you'll also get insurance and all the necessary documents. If you're keen to zoom around like a local, then this is one of the best things to do in Sri Lanka.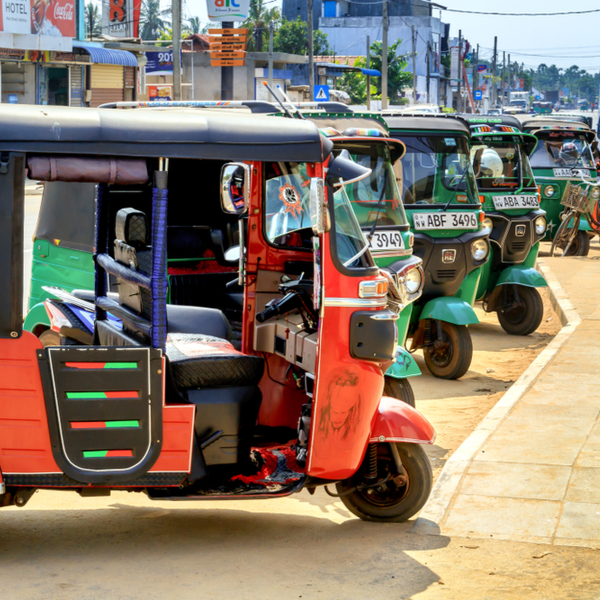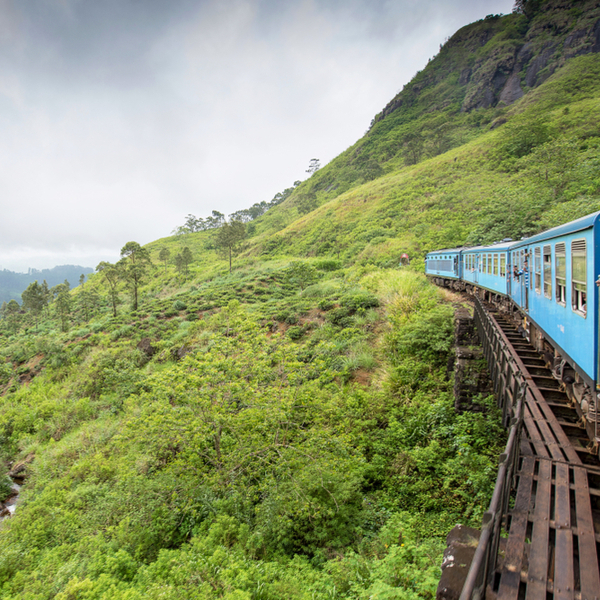 Ride the train to Ella
The small mountain town of Ella is worth visiting for many reasons: it's home to incredible hikes and surging waterfalls, and a great place to learn how to cook Sri Lankan curries. With that said, one of the best things about Ella is the journey to get there; the train from Kandy can cost as little as GBP 5 (around LKR 1,500), lasts for eight hours, and takes you through some of the most astounding mountain scenery you're ever likely to see.  
The route is lined with magical, viridescent jungle, tea plantations that glow in the sun, and jaw-dropping mountain passes. The train itself is a proper Sri Lankan experience too; while we wouldn't recommend getting the inexpensive third-class tickets if you're a fan of creature comforts, the cheap option does allow you to walk around and even poke your head out the doors of the carriages.
The train has become quite the attraction in recent years, so you may have to book a day or two ahead, but it's worth it for one of the most incredible things to do in Sri Lanka. 
Meander through Udawatta Kele Sanctuary
This historic forest reserve in the heart of the country is one of the best places to visit in Sri Lanka. Known for its verdant scenescapes and diverse bird population, it's also home to several larger creatures that would make even the most successful animal spotter excited. The area isn't just known for its natural splendour either; it has cultural and religious significance for the local Hindu and Buddhist populations, and the pond was once a royal bathing spot.  
The sanctuary is still home to three Buddhist Forest monasteries, which makes sense as it's incredibly serene and an ideal place for finding peace.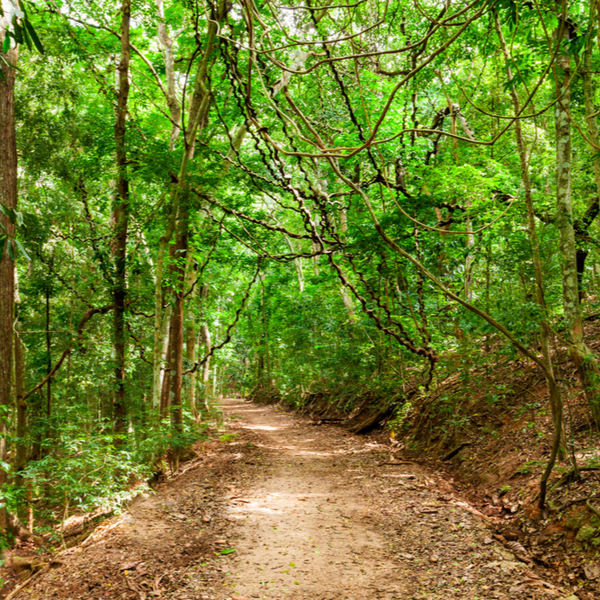 The land itself is mostly dense forest, some of which sprung from an abandoned plantation, and all of which are home to an astounding variety of flora. If you're a nature lover wondering what to do in Sri Lanka, then this is a must-visit.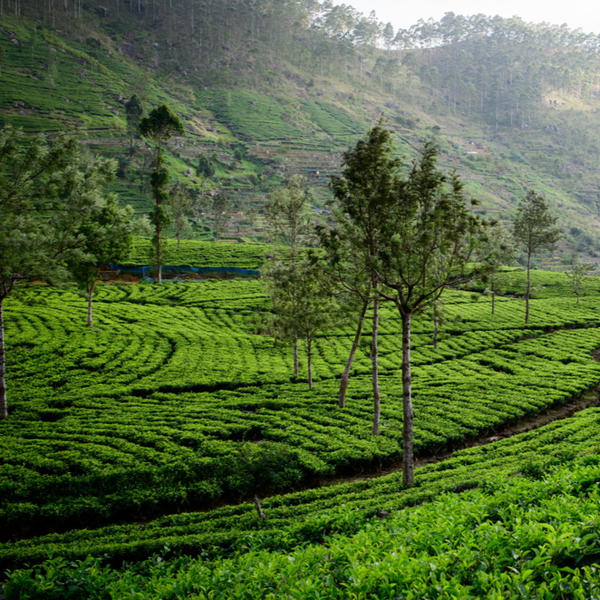 Visit a Tea Plantation
Sri Lanka and tea have a long, intertwined history. There are numerous tea plantations dotted around the teardrop-shaped nation, but one of our favourites is the home of Lipton tea, just outside of Haputale in the south. Here you can take a tour of the plantation and get some incredible views of the surrounding areas. Most people opt for a tuk tuk to get to the top of Lipton Seat, one of the highest points in the area, but if you're up for it the walk is long but worth it. If you want to learn about the history of Sri Lankan tea, or just get a taste from source, then this is one of the best places to visit in Sri Lanka. 
Go up Sigiriya
When it comes to things to do in Sri Lanka, visiting this astounding UNESCO World Heritage Site is up there. Considered one of the best-preserved examples of ancient urban planning, the rock fortress was once decorated with colourful frescoes and a massive, stone-carved lion – all created over a millennium ago.  
Nowadays many of the features of this rock fortress are still visible, showcasing an almost unheard-of level of engineering and planning for the time it was built. There's even an example of an early mirror wall, although much of it has been covered by ancient graffiti – but even that is exceptional, as most of it is an intricate poetic verse that's as impressive as the Iliad – a far cry from urban scrawls and hastily drawn phalluses you see in graffitied in some places. If you love history, or just want to see something totally unique, then this is one of the best places to visit in Sri Lanka.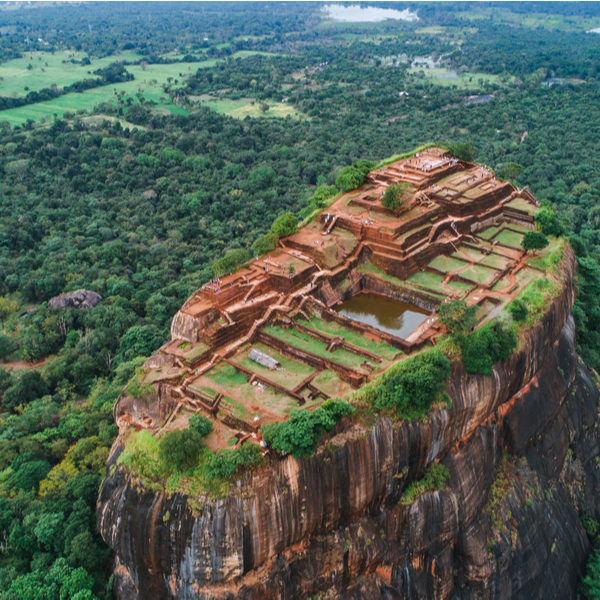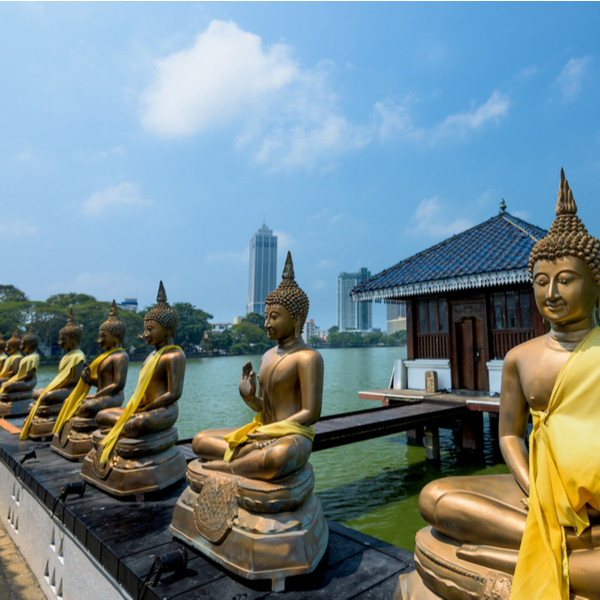 Temple hop in Colombo
The Sri Lankan capital city is a bustling metropolis, but within it are hundreds of pockets of serenity. The city is replete with both Hindu and Buddhist temples, most of which are open to the public for free (although we'd recommend giving a small donation as thanks). Some favourites are Gangaramaya, Isipathanaramaya, and Sri Kailawasanathan Swami Devasthanam, although most places of worship are wonderfully decorated and simply great to look around. If you're wondering what to do in Sri Lanka, then learning about the major religions in the country by visiting their places of worship should be on your list.  
Spend a day in Yala National Park
In a country replete with natural splendour, Yala National Park still manages to be a standout destination. The Park itself is home to a nature reserve, and safaris are available. Here, you can spot endemic species like leopards and elephants, as well as see the ruins of ancient civilisations that once thrived in this southeastern corner of the island.  
The Park is a finely balanced ecosystem, so those with an interest in conservation can also learn plenty about how the guardians of this ecological treasure make sure it keeps thriving. Certain rules are very strict, and you must adhere to them – for the safety of the creatures that roam here, and for your own health.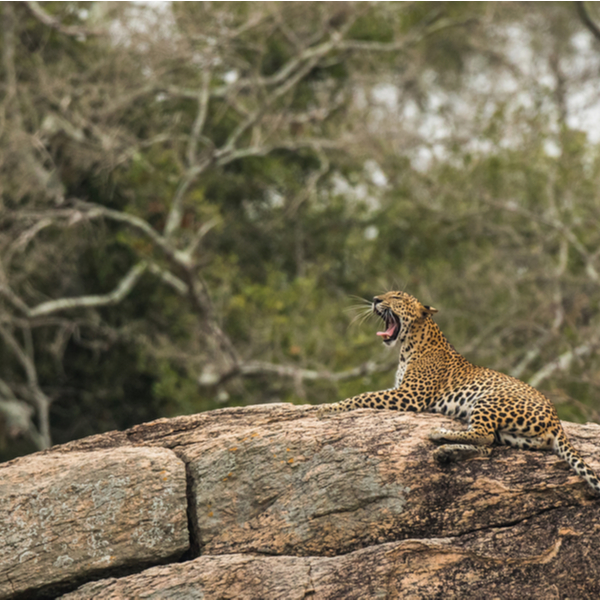 You'll have to bring plenty of water as there's little infrastructure within the reserve, but it's worth it because this is without a doubt one of the best places to visit in Sri Lanka. A truly intrepid experience.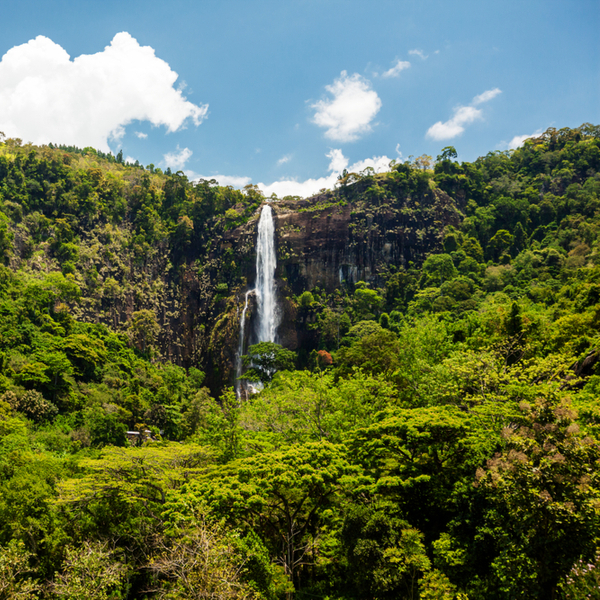 Go chasing waterfalls
Sri Lanka is home to hundreds of waterfalls, big and small. When you're in the mountainous centre of the country there are endless ones to discover – but some are definitely standouts. Bigger doesn't always mean better, though: while we love Bambarakanda Falls – the highest waterfall in the country – our favourite to visit is Diyaluma Falls, which has a rich folkloric history to go alongside the stunning view. No matter which waterfall you end up take a dip in the water if you can – after the treks needed to reach some of them, it'll be exactly what you need. 
Eat everything you can
Food, glorious food. Sri Lanka's storied past means plenty of culinary diversity to go alongside the melting pot that is the country's culture. When combined with fresh, local ingredients that grow their best in beautiful climates like the island nation has, every meal here is a taste explosion. Whether it's street food, a sit-down restaurant, or dinner with a local, you're sure to find something unique to savour. Keep an open mind, and an open mouth, and you will be rewarded.