Considering the size of Sri Lanka, it's astounding just how diverse the wildlife on the teardrop-shaped island is. There are numerous endemic species that roam the land here (and fly over it, and swim around it). The tropical weather, varying terrain, and dense vegetation are important for supporting the sheer range of Sri Lanka animals, but as humans increasingly encroach on previously wild spaces we all need to be careful that this precious wildlife isn't lost. Part of making sure that doesn't happen is learning about what makes it so wonderous, as is supporting places that are maintaining these animal populations so the country's biodiversity can remain as varied and special as it is. If you're keen to spot some of the rarer members of the animal kingdom, or even just fancy a Sri Lanka safari, then read ahead for our guide to Sri Lanka wildlife. 
Visit Udawatta Kele Sanctuary
This forest reserve is home to lush, thick greenery and hundreds of animal and insect species – all within a short drive from popular tourist hotspot Kandy. The reserve has been around for over a century and was once hunting grounds for the colonial settlers. However, in the past century or so it's been built up again and is now an excellent educational resource, as well as a wonderful place to spot some interesting Sri Lanka animals. Its location in a hill ridge means a varied terrain that's suitable for all kinds of creatures, and despite feeling completely isolated it's a fairly well–signposted and maintained tract of land. However, you should still be careful: the reserve is home to bugs and animals that can be dangerous, so make sure to follow the rules.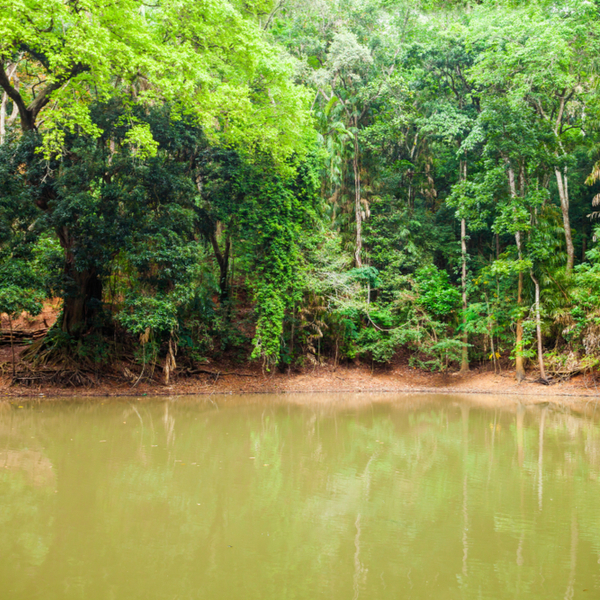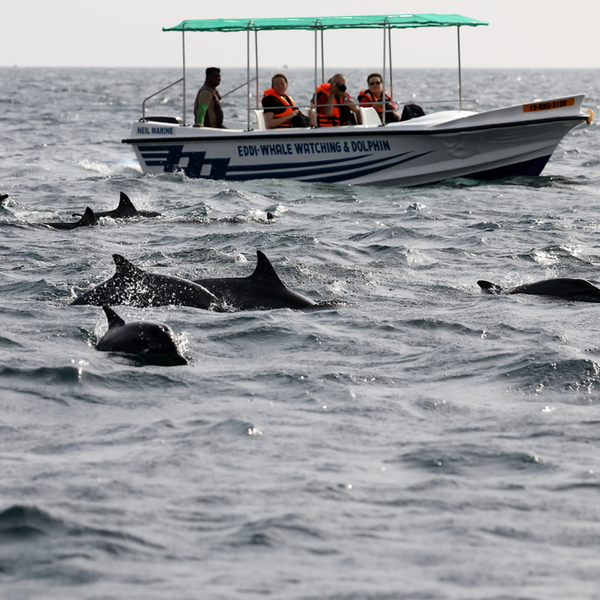 Be Inspired Whale Watching
Whale watching in Sri Lanka is unlike any other place in the world. The large mammals here are plentiful and varied, with blue whales, humpbacks, sperm whales, and even Bryde's whales splashing around the coastal areas. This is partly because of the large amount of food available to them in the seas surrounding Sri Lanka, but also because the island's coast is on the annual migration route for blue and sperm whales.   
In terms of the best spots for whale watching in Sri Lanka, the southern coast has plenty of standout locations, especially Rekawa, where you can even see them from the shore. Mirissa is another great spot. In this small village several different tours operate, and they tend to start very early – so make sure to get to bed on time the night before. 
December to April is the best time to visit the south for whale watching on the south coast in Sri Lanka. The west coast also has plenty of chances to spot whales, with the same period of the year being the best time to see them. Make sure you buy your tour from an ethical, eco-friendly operator by checking if the trip is accredited by the Whale and Dolphin Conservation Society. 
Minneriya National Park
If you're looking for an authentic Sri Lanka safari experience then heading to Minneriya National Park should be near the top of your list. This is especially true if you're keen to spot the majestic Sri Lankan elephant. While many elephant orphanages in Sri Lanka claim to be ethical, it's worth really doing your research to make sure. The only way to truly see elephants in an ethical way in the country is spotting them in the wild. At Minneriya National Park hundreds congregate in the summer dry season to graze on the grass fields, so you're bound to see them in their natural habitat.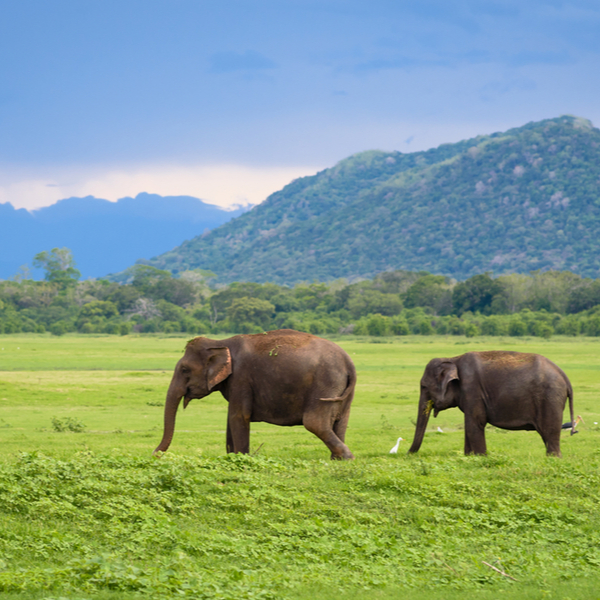 Aside from elephants, the park has hundreds of other unique species frolicking around. There are leopards, sloth bears, and even two endemic monkey species. When it comes to the birds of Sri Lanka it's also a must-visit, with nearly 170 different species flying around. The flora is astounding too, with plenty of beautiful flowers and plants blooming throughout the year. When it comes to discovering new Sri Lanka animals, there aren't many better places to visit.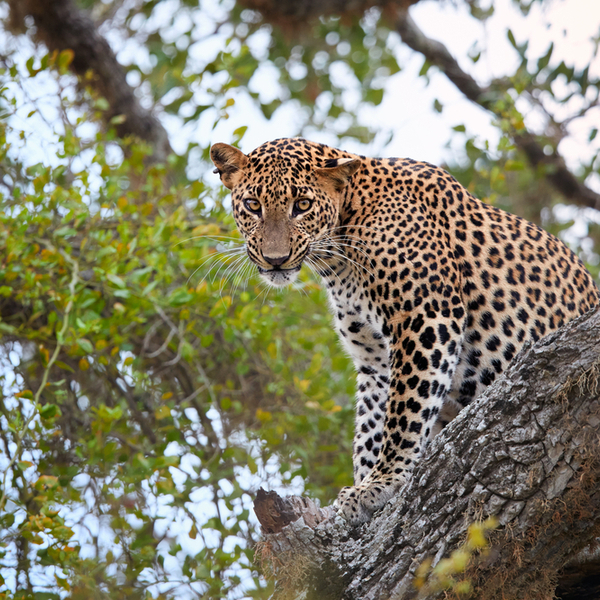 Yala National Park
Big cats and bigger elephants: Yala National Park is an ecological treasure that should be on any Sri Lanka wildlife lover's list. You can also spot many of the birds of Sri Lanka here too, as well as bright butterflies and other cool creepy-crawlies. It's also a great place to enjoy a Sri Lanka safari, with plenty of different types of tours available to suit your animal-spotting desires.  
The Park itself is vast and wild, with very few amenities once you're in the grounds. This means being prepared with water and clothing that's suitable for rain or shine (although thankfully it's mostly the latter). 
There are also different types of terrain to explore, from dense, wooded areas to muggy wetlands that house alien-looking amphibious creatures. If you're feeling extra intrepid you can even camp on-site – a once in a lifetime experience that will linger in the memory for years. One to tick off the Sri Lanka animal bucket list for sure.