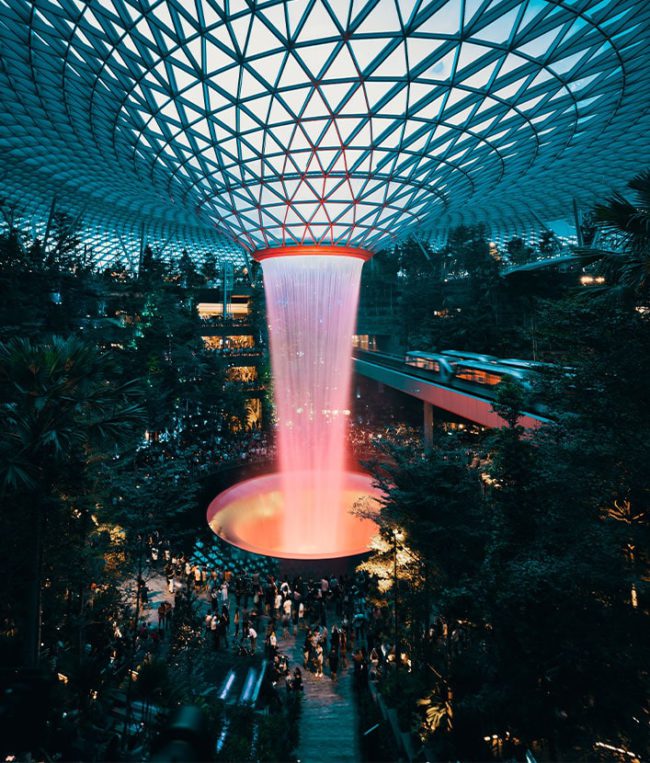 Intoxicating, quirky and always innovative – welcome to Singapore! Small, yes (it is one of the smallest city-states in the world after all), but always mighty! Beyond Singapore's instagram-perfect skyline and the bustling city centre, you will find lush greenery in the shape of parks, nature reserves and of course – the National Orchid Garden. Green really is the colour here, especially with one of Singapore's most iconic landmarks, the stupendous 'Gardens by the Bay' and its supersonic Supertree Grove, with 18 (count 'em!) vertical gardens – the tallest of which rises to nearly 20 storeys. If there's an award going for "City in a Garden" status, you'd be pretty hard pressed to find a less suitable contender than Singapore.
We're not gonna lie, as amazing as Singapore is, it is one of the most expensive places in the world. But if we're talking superlatives, it has to be said that Singapore is the most innovative, the cleanest, the most intriguing and, quite possibly, the most entertaining destination,not just within South East Asia, but possibly the world.
Whether you're chasing adventure, are a foodie, solo traveller or with the family, Singapore will enthral and entertain. A melting pot of cultures, with extraordinary gardens, awe-inspiring architecture and of course some incredible shopping, if a fascinating fusion of old meets new is high on your travel bucket list, Singapore just might be the one for you!