When we say Porto's nightlife is eclectic, we really mean it. Porto bars can be found in everything from former churches and courthouses to simple roof terraces with amazing views. And, while most of Porto's nightlife takes place downtown, if you happen to find yourself on the coast, you'll do well to check out the beach bars and beach clubs staying open long into the night. A little champagne under the stars never hurts, does it? For the chicest venues, a wander around the Foz do Douro puts you at the heart of Porto's upscale nightlife scene. 
Districts
Porto's a place that just loves convenience. If it's not enough that Porto's beaches are within easy reach, they've also gathered the pick of their nightlife spots into easy to find locations… 
Foz do Douro
As we mentioned earlier, Porto bars in the Foz do Duoro are THE places to see and be seen. By day, this is the spot to browse the shelves of vintage boutiques and drop into a Michelin-starred restaurant for a course or five. By night, you'll be flitting from one upscale beach bar to the next. Sunsets and cocktails, chilled out vibes and the best of Porto's wine scene and an elite crowd that adds an impossibly gorgeous touch to an already sought after neighbourhood. Yes, there are nightclubs to be found here, but this tends to be a quieter spot for couples.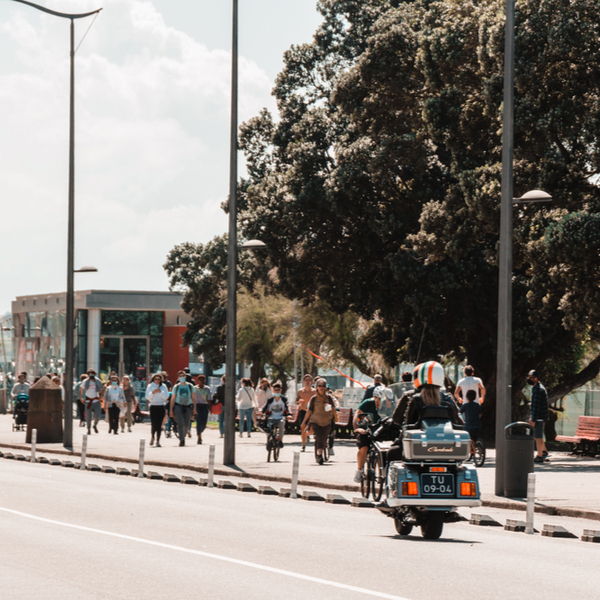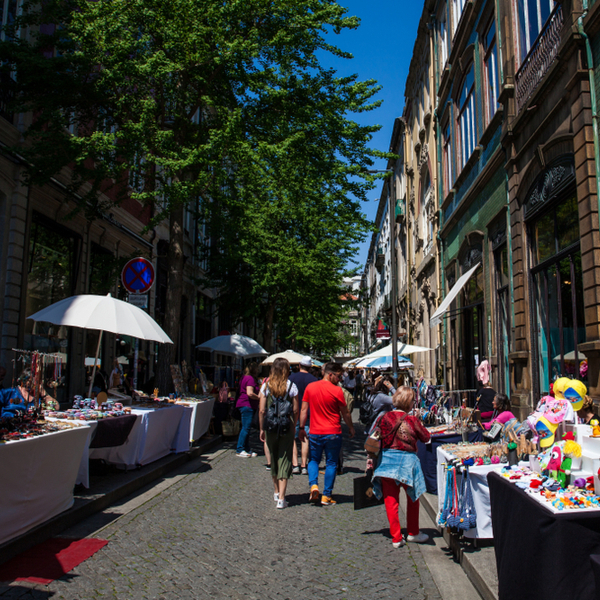 Rua da Galeria de Paris and Rua de Cândido dos Reis
If the zen and price tag attached the Foz do Duoro isn't for you, try the twists and turns of the nightlife on the Rua da Galeria de Paris and Rua de Cândido dos Reis. On these streets, everybody might not know your name, but there's a bar, club or cafe every few steps. Expect crowds, as Porto's nightlife regularly spills out on to the pavements. Which adds a certain street part atmosphere to every night, though you're never really sure which bar you're actually drinking at. 
Porto Nightlife
Districts done, let's sort the EDM pumping powerhouses from the whitewashed beach bars, shall we?  
Clubs
Boîte
Possibly the hippest place in Porto to spend your evening. The Boîte nightclub certainly makes an impression in the interiors stakes. Mind bending optical illusions make you feel like you're dancing to dance, hip hop and pop in an infinite space. A Porto institution since the mid 90s, Boîte mixes early evening wine bar chic and sleek cocktails with early hours revelry, delivering that rare nightlife find – a little something for everyone.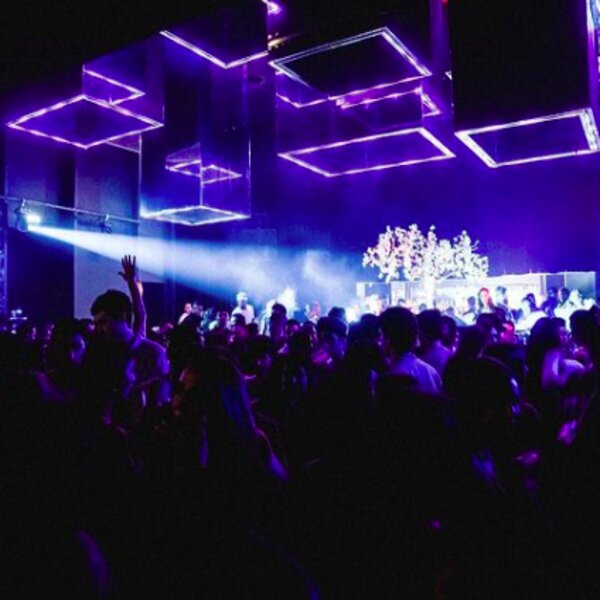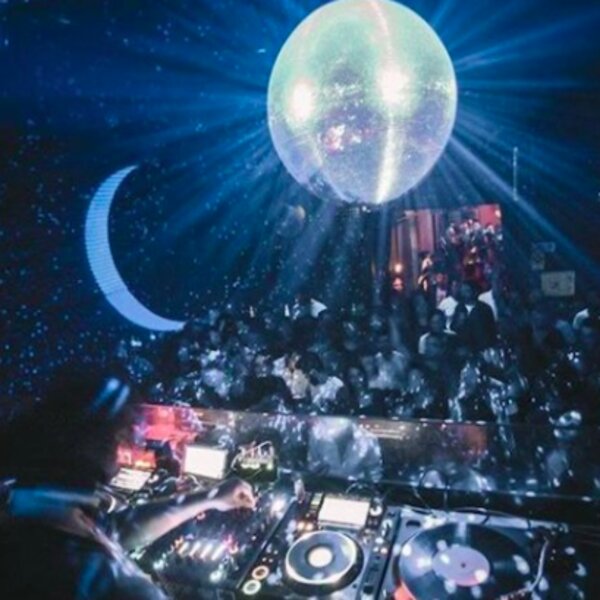 Plano B
Remember when we told you that Porto's nightlife is eclectic? No space captures that more than Plano B. Split over three floors on the Rua de Cândido dos Reis, you can dance the night away to house and techno, check out some jazz or experimental music or peer at an exhibition. Art, theatre, concerts, exhibitions – there's little that doesn't happen beyond Plano B's doors. As you might expect from such a diverse place, the interiors are on point too. Gather round the water feature on the ground floor for a selfie but don't let the alternative stylings on every floor put you off. The music here is top notch, international DJs fly in regularly to packed out crowds. 
Bars
Capela Incomum
There really is no shortage of drinking spots in Porto. So it pays to track down the ones that really stand out. In the quirky category, you'll want to pop in to Capela Incomum. Putting a wine bar in a chapel was potentially a risky move, but the snappily titled 'uncommon chapel' has made it work. If you do pop in, make sure you quiz the staff on their wine intel. If nothing else, they can point you towards some of the best wineries in Porto, while you sample some fine vintages from across Portugal and beyond.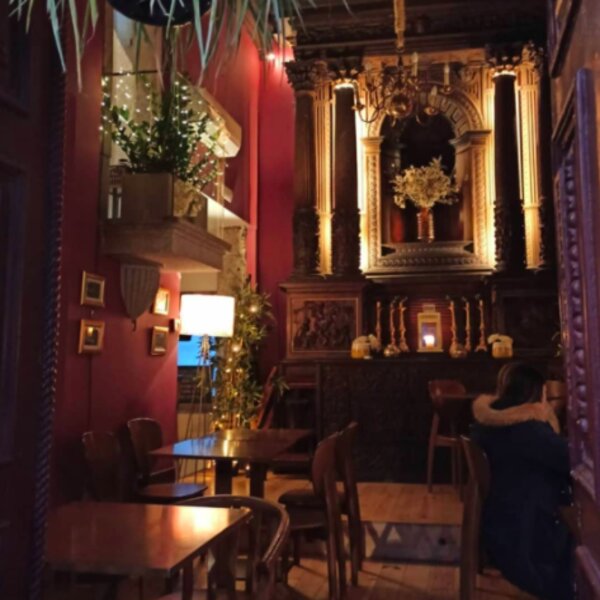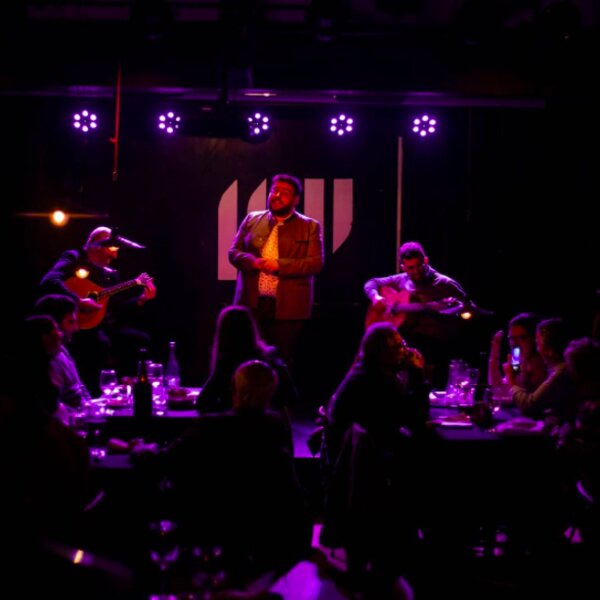 Maus Hábitos
What do you get when you cross a comedy club, pizzeria and bar? In Porto, that space is Maus Hábitos – or 'Bad Habits'. Home to every type of experimental event you could wish for, this bar certainly breaks the mold. It never quite reaches the luxe of the nightclubs we've listed here, but what the bar lacks in interior design, it more than makes up for it with the regular parties hosted in the space. Yes, you might need to brush up on your Portuguese for the comedy nights, but there's always the pizza… 
Letraria Craft Beer Garden
By day, this outdoor space is revered by many Porto beer drinkers, as much for its 'secret garden' as the quality of beers on tap. At night, it's no less deserving of your attention. A clean, crisp place to sample the bar's range of over 100 craft ales. You'll no find any country pub staples here though. Gone are the log fires and comfy chesterfields. In their place? Industrial bench seating and walls that double as chalkboards for the menu. So it's all about the ale tasting. Happily, there's a solid menu of burgers and meaty tapas to go at as well.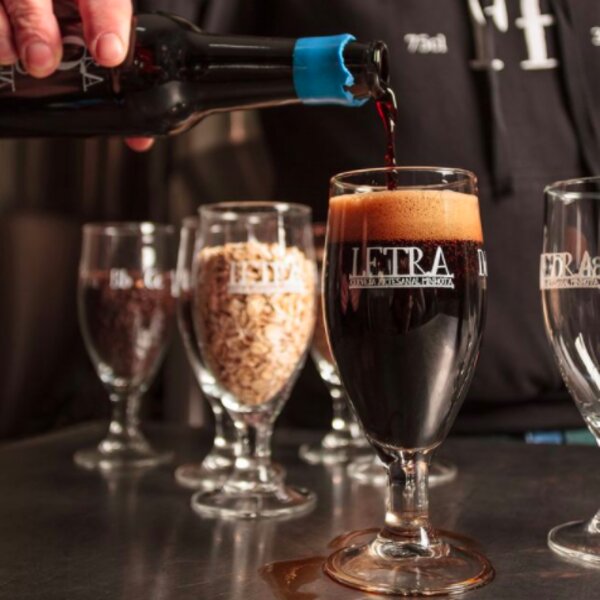 Beach clubs
Melanina Beach Club
Actual beach clubs are something of a rarity in Porto, which unfortunately means you're going to have to travel north to find Melanina Beach Club. Which, depending on your affinity for champagne and high society living may not be too much of a problem. Melanina's giving us all the beach club realness we can handle. Moet & Chandon branded soft furnishings, sunset parties and a place to spend a chilled evening just a few steps away from a more than adequate cabana bed. Though, you'll probably want to slip into something suitably beach chic, rather than your swimwear for evenings here.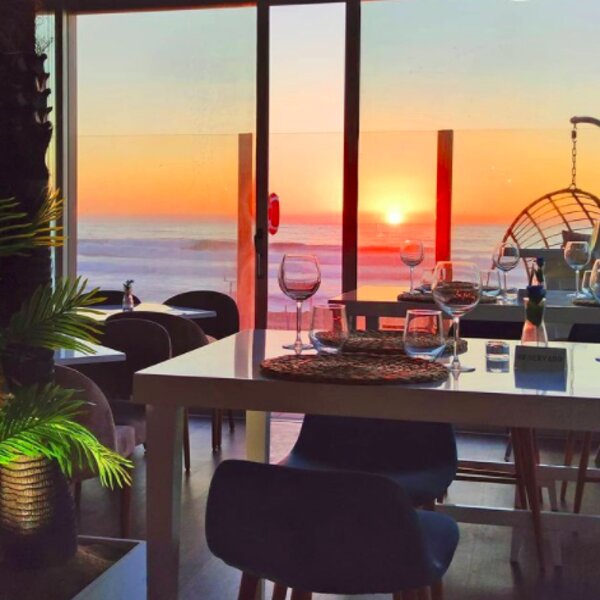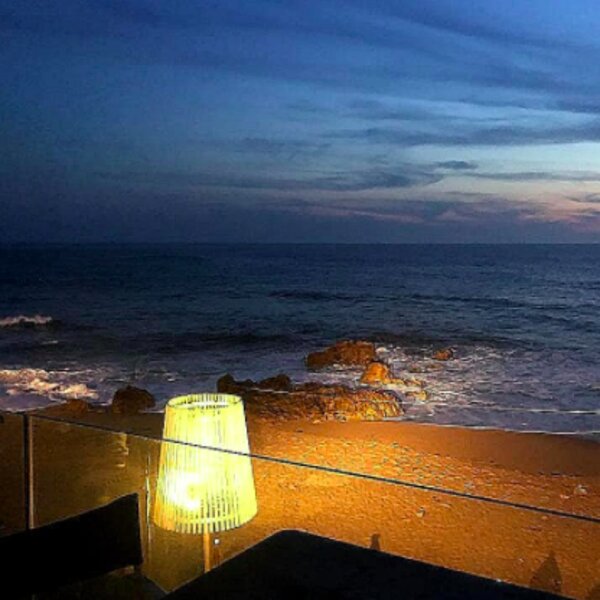 Praia da Luz Beach Bar
Ok, so this one technically isn't a beach club. Nor is it a bar, really. Though Praia da Luz Beach Bar still more than deserves a place on our Porto nightlife run down. This simple cafe and restaurant perched on the sands at Foz Do Duoro is a very relaxed spot to sample a cocktail while the DJ slowly starts to ramp up the vibe. Open until 2am, the wave lapped terrace never reaches raucous levels of nightlife action, instead you're aiming for Porto vibes with a solid soundtrack. Very much a wine and cocktails bar that happens to also serve some stellar food.