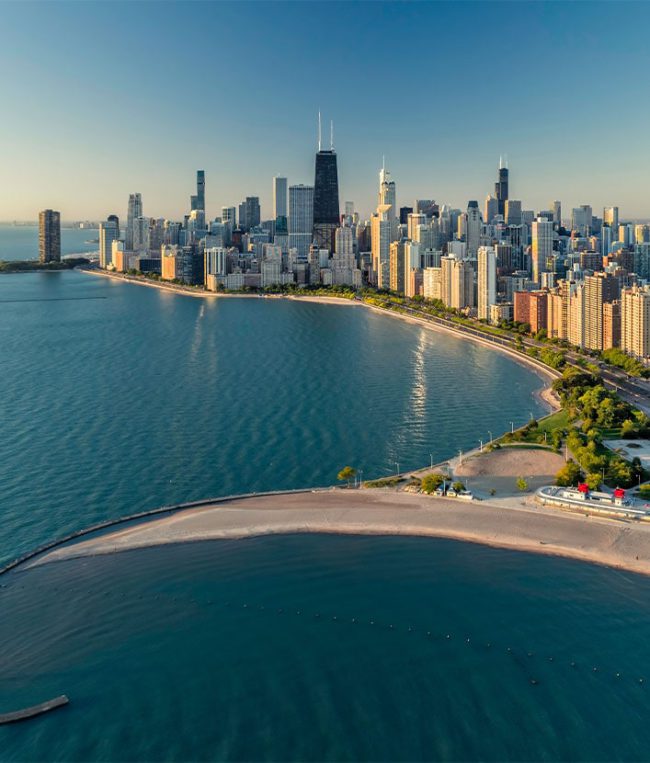 'Life moves pretty fast. If you don't stop and look around once in a while, you could miss it'. Never has a truer word been said by the legendary Ferris Bueller who infamously took a day off to explore the beautiful city of Chicago.
Located in northeastern Illinois on the southwestern shores of the freshwater Lake Michigan, Chicago has been the epicentre of several films and TV shows – and for good reason. From the aforementioned Ferris Bueller's Day Off to the US version of Shameless, it's never been easier to spot your favourite Chicago hangouts.
If popular culture isn't your thing, then there's plenty more to entice you to fly to the Windy City. We're talking about breathtaking architecture, incredible food and then there's the entertainment. This topped off with its idyllic lakeside location and friendly locals. Have we missed anything off the list?
Bold, innovative and exciting – Chicago loves to thrill and is continually pushing boundaries. Whether you favour deep-pan pizza and some of the finest steak on the East Coast or love unique gastronomical delights that are made for sharing on Instagram, when it comes to great foods, Chicago delivers!