Leave a little space in your itinerary to experience an Orlando mall. Huge, sprawling, brand meccas, they are just the spot to pick up a bargain, immerse yourself in America's retail scene or just curiously browse the stores you've heard about via pop culture. Of course, Orlando's shopping malls aren't just for retail shenanigans. Entertainment, dining and fun are all close at hand. The best shopping experiences? Well, they have more than a little help from the theme parks. This IS Orlando, after all. 
Malls
The Florida Mall
The largest of Orlando's malls, The Florida Mall isn't somewhere to go for a quick browse. 1.8 million square feet of stores, restaurants and entertainment are waiting to be explored – and quite frankly, marvelled at. With 23 restaurants, even the dining pavilion presents a dilemma at breakfast, lunch or dinner (if the Macy's sale has kept you here 'til late). There's even an onsite hotel if you're keen to be close to the bargains 24/7. Of course, the real draw is the huge amount of choice on the shelves of the mall's 250+ stores. Skip the familiar and take a peek into the world of JCPenny, Bath & Body Works and Old Navy to see how our stateside friends like to shop.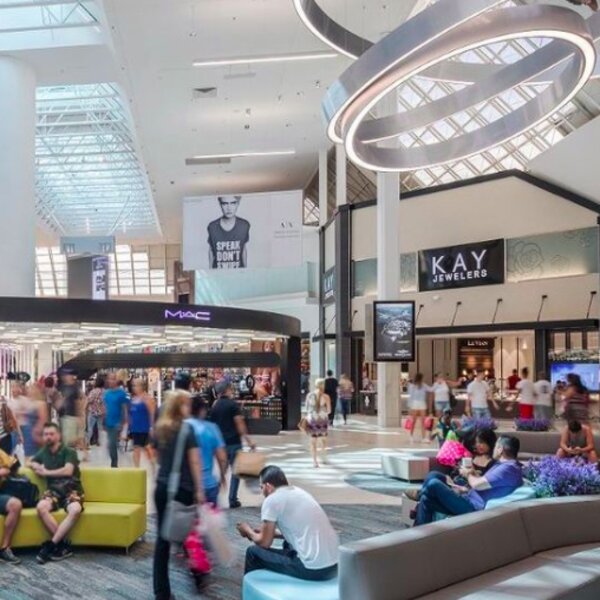 Orbzii tip: If you're in Orlando with little ones, don't miss the Crayola Experience in the mall's play park. A mini theme park in its own right, it's about the size of an NFL football field and comes with enough crayoning and art activities for at least 3 hours of fun.
The Mall at Millenia
If the Florida Mall's vast and sprawling space is a little overwhelming, whisk yourself off for a rather more sleek and exclusive shop in the Mall at Millenia. You, and your personal stylist, can sashay your way through the 150 high end stores in the search of the perfect look. The stylist is optional, but the 2 hour sessions are free – and come with a whole host of tips to get your style suitably on fleek. Expect to see brands such as Chanel, Gucci, Armani and Tiffany mingling with some more accessible price points, thanks to Bloomingdale's, GAP and J Crew. 
Orbzii tip: Heard the brand 'Pottery Barn' crop up in your favourite US TV shows? This is your chance to glimpse behind the barn doors and see just what all the fuss is about. Fair warning: you'll want to buy EVERYTHING. 
Outlet Malls
Lake Buena Vista Factory Stores
Way back in 1996, Lake Buena Vista Factory Stores (LBVFS)  burst on to the Orlando outlet scene and wowed shoppers with its village-style network of outlet stalls. Skip forward a notch or two on the calendar and the 75% discounts are still drawing shoppers in their droves. Naturally, the free shuttle bus plays its part. But the 400 brand names at bargain prices just 2 miles from Disney World are hard to ignore. Brands that leap out from the directory listings? Nike and Timberland and Under Armour might be first on your wish list – but it's worth noting that there are only two Old Navy outlets in Orlando – and LBVFS has one.
Orbzii tip: Even more savings can be made at LBVFS by doing a little pre-shop homework. Visit their website and socials and you can often bag coupons entitling you to even bigger discounts. 
Orlando Premium Outlets
With two Orlando shopping outlet sites – one on International Drive and the other on Vineland Ave,  Orlando Premium Outlets are the big name on the city's bargain hunting scene. There's much to unpack across the two sites. Far more than we can cover here, so we'll get straight to the shopping gold. The Disney Character Warehouse. An absolute must for families watching the dollars flow out of their wallets as they flit around the Orlando theme parks. You can pick up collectables, merch and clothing at a fraction of the cost in the parks. We'd file these outlets as a notch above LBVFS and it's reflected in the designer labels dotted around the mall. 
Orbzii tip: Swing by the Simon Guest Services desk when you arrive and ask if they've got any coupon booklets available. The booklets usually include bigger discounts and the occasional freebie or BOGOF offer. 
Shopping Districts
International Drive
A ride on the i-ride trolley along International Drive really should be added to your list of things to do in Orlando. It'll get you to just about every attraction on the 11 mile stretch, along with the many, many Orlando shopping outlets that are based here. If you're looking for clearance sales, factory stores and designer outlets, you'll find them here, alongside some of America's favourite brands. Bed, Bath & Beyond anyone? There's also a Dollar Tree, which is the US Poundland equivalent and a Le Creuset, if you fancy trying to get a cast iron casserole dish past the check-in scales. Eclectic and fun, you can nip into a 7-Eleven, experience golf, Orlando style at Top Golf or pop into the Massimo Art Gallery at the Dolphin Plaza Shopping. Essentially, you can do just about anything on i-Drive. Don't miss it.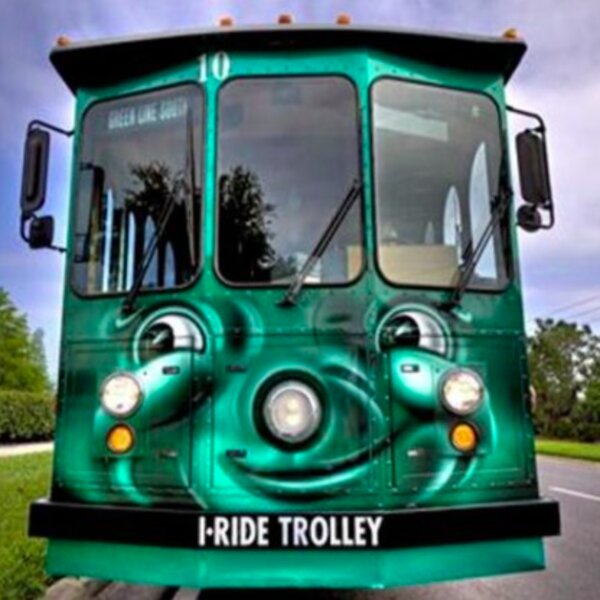 Orbzii tip: I-Drive is quietest, and coolest, in the early morning, when most Orlando visitors are headed to the parks to beat the queues.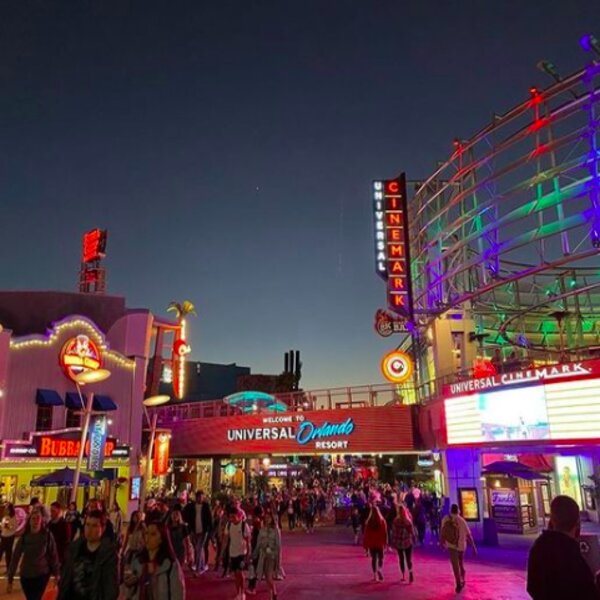 Universal CityWalk
The Orlando shopping mall experience is pretty full–on, with little respite from the brands, discounts and dollar signs. Thank the theme park gods then for locations like Universal CityWalk. Mingling retail therapy with more than a little theme park magic, it's the ideal compromise for families who want to do it ALL. Billing it as the 'Epicentre of Awesome' might be overstating things just a smidge. But, flitting from the movie-themed mini golf to the Universal merch store and dropping into Bubba Gump Shrimp Co or Jimmy Buffett's Margaritaville keeps you in the theme park flow, without the intensity of the Universal parks. 
Disney Springs
Don't want to miss out on those magical Mickey moments, but still want to sneak in a little shopping? Skip along to Disney Springs. The 100 shops here aren't all dedicated to mouse ears and little else, but many do have that special Disney touch. Build-a-Bear spin off, Build-a-Dino is THE place to pick up your very own cuddly T-Rex. And the Lego Store, Star Wars Outpost and Disney's Days of Christmas are essential stops in this Disney retail village that mingles live entertainment and music with enough mini rides and experiences to provide a Disney-lite experience that delivers a very polished shopping experience. At night, the Springs really sparkle, when the fairy lights and live music shows add that extra level of buzz.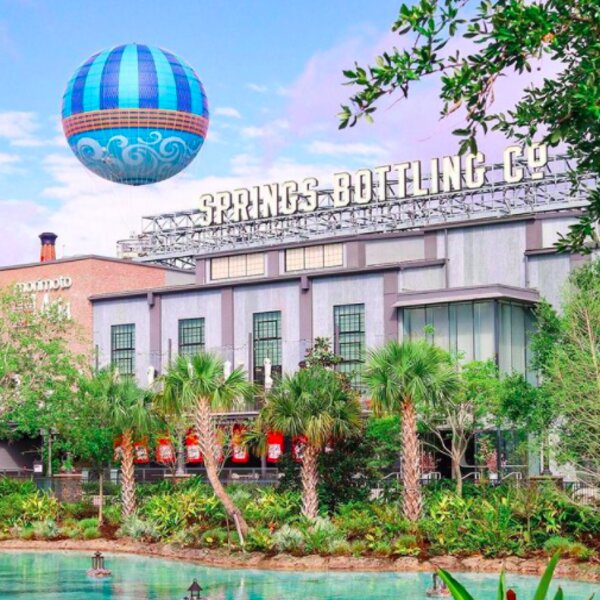 Orbzii tip: For a crowd free experience, swing by the Springs early morning. Better still, use a water taxi to get there to avoid any early morning traffic.