Will you add 'getting a tattoo in Nigel Mansell's garage' to your list of things to do in Jersey? Possibly not, depending on how inked you already are. But just knowing it's possible adds a certain frisson to this cheeky little Channel Island. Add in SUP yoga sessions, rib rides to tropical-looking islands and chance encounters with an island legend and Jersey's shaping up to be an adventure-ridden delight. Of course, there are more measured moments in our what to do in Jersey run down, but we all need a little balance here and there. Especially during that SUP yoga class… 
Get all the family surfing - St Ouens
Family-friendly things to do in Jersey now include surfing, thanks to Jersey Surf School's family lessons package. Swap 75 mins of your time (and £115) and you and your brood will be riding the waves in no time. The lesson includes tuition, equipment in an in-the-water lifeguard for a family of five. And, if one of you doesn't fancy catching a wave on one of the best beaches in Jersey, they can join a yoga lesson in the nearby beach bunker. Their coffee and snack game is strong too, if you'd rather watch the action from the shore.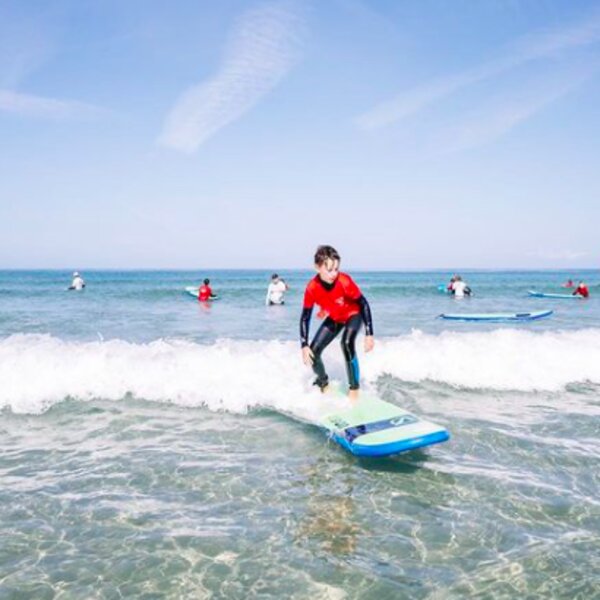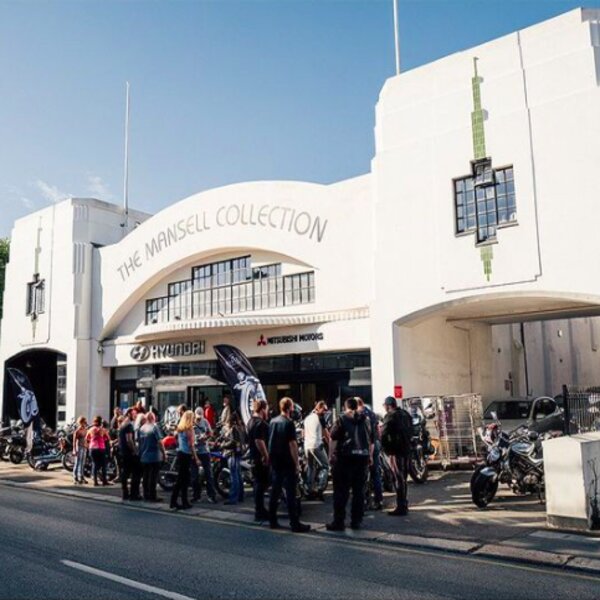 Get some new ink at The Mansell Collection - St Helier
If you're of a certain vintage you might remember Nigel Mansell blandly whizzing around an F1 track or two on your chunky TV. Fast forward a few decades and the British racing legend has got himself a car collection. So far, so predictable. Yes, you can browse your way around the Mansell Collection's metallic fenders, ponder how much longer a V8 will be ecologically sustainable – and celebrate the racing driver's career. But you can also get a tattoo, which adds a certain raciness you might not expect from Mansell. Get inked, browse the museum – or pick yourself up a second-hand motor. The choice is yours. 
Feast on British fayre
The best restaurants in Jersey make full use of their home-grown produce. Which just so happens to tip towards the luxe end of the store cupboards. Oysters, lobster, cream and Jersey Royals feature heavily on menus seemingly made to test the waistband on the sturdiest trousers. Ice cream, fish and chips, crab sandwiches served from beachside shacks and afternoon teas that could provide your daily calorie needs for a week. All very much a celebration of British food, that's far from bland. Indulge and embrace the food scene in the islands, pubs, cafes and bistros.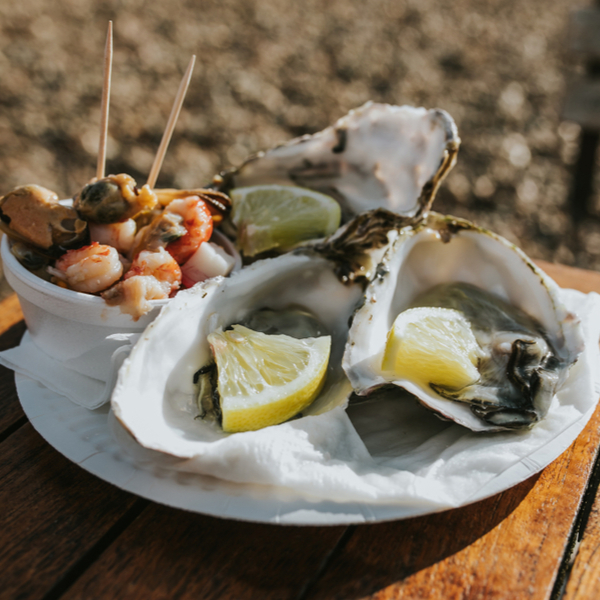 Ride a rib to Ecrehous
Hop into the sturdy rib with the team from Jersey Sea Safaris and let them whisk you off to a cheeky little sandbar. On route, you might just be joined by a local bottlenose dolphin pod – or get a quizzical look from an Atlantic Grey Seal. Sea birds and gorgeous views are guaranteed – along with a yearning to move in to one of the fishermen's cottages you'll find precariously perched on The Ecrehous. A plucky set of islands that also happen to be perfect places for a summer picnic. 
Pop in for a horticultural chat with Reg - St Brelade
Just next door to Jersey's lavender farm, you'll find a private garden that's free and open to the public. But it's not just any garden. The 1.5 acre plot has been lovingly pruned, planted and propagated by community champion Reg Langlois. Filling the free attraction with flowers to attract wildlife, water features to wow the eye and sheds full of knickknacks to intrigue little ones, he's created Jersey's best kept secret. Some days you can stroll the entire garden and not see a soul. Others, Reg is weeding and keen for a chat. Do say hello, and make a donation, if you can.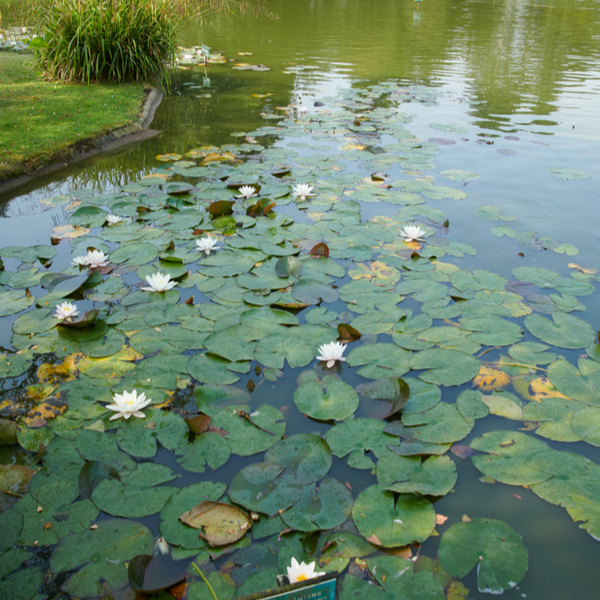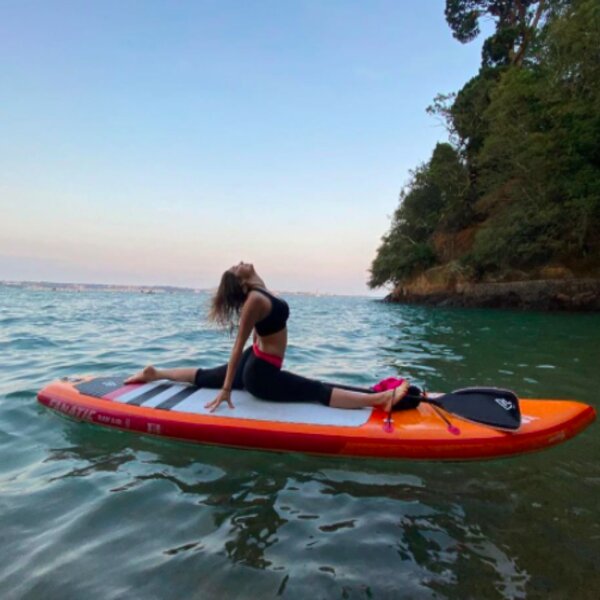 Salute the sun from a SUP board
You can work through your yoga routine just about anywhere, but ever tried teetering precariously atop a SUP board in your warrior pose? Wind Madness run regular SUPFit yoga classes that'll test your core strength to the max. Is there any chance of tapping into yoga's famously relaxing zen? Unlikely. Their 60 minute sessions are maxed out on balance, concentration co-ordination and a sprinkling of fun. Bring a wetsuit along for one of their group or 1-on-1 sessions. 
Take a walk…
If you find yourself wondering what to do in Jersey, take a walk. Hike along the coast, stroll around 18 holes on one of Jersey's golf courses, amble on the beach – stopping on route for a bit of rockpooling, take a free guided walk around St Helier or wander around around the La Mare Wine Estate and take a nip of cognac. There's geocaching, if you need an excuse to comb the countryside and foodie foraging supplied by a Ray Mears accredited bushman, if you can track him down. Strolling around gets pretty adventurous on this island.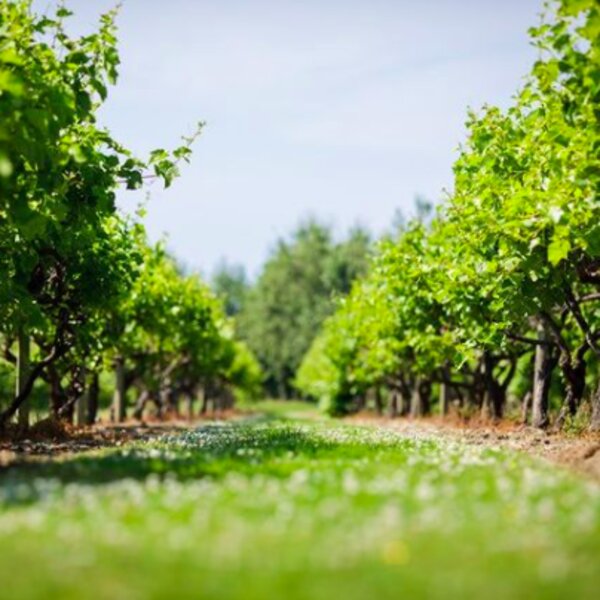 Wake up and smell the … lavender - St Brelade
It's rare that you'll catch us recommending a visit to a lavender farm. It's not that we're against fragrant fields of joy, per se, there's usually little to do except admire the foliage. Not so at Jersey Lavender Farm. Kids under 14 go free – which is a blessing for families looking to entertain the troops on a budget. And, once you're through the heady scented gates you're free to shop, smell and eat the lavender – in the cafe, not the fields. Join a talk in the distillery, feed the chooks, watch the harvest, peek around the well-manicured gardens, spot wildlife in the meadow walk and nature trails and – above all, save time to cuddle the guinea pigs.
Make the most of Jersey's castles
Off all the things to do in Jersey, castles should come top of the list. A day at Elizabeth Castle is about more than sturdy stone walls and a muse over history. Your day starts with a ride on an amphibious vehicle and the adventures flow from there. Find all the hidden passageways and secret rooms, let a volunteer guide clue you into the castle's previous occupants, birdwatch from the battlements or hike along the breakwater for views over the bay. For something more medieval, Mont Orgueil in Gorey is home to prayer nuts and a wheel of urine – both of which demand further investigation.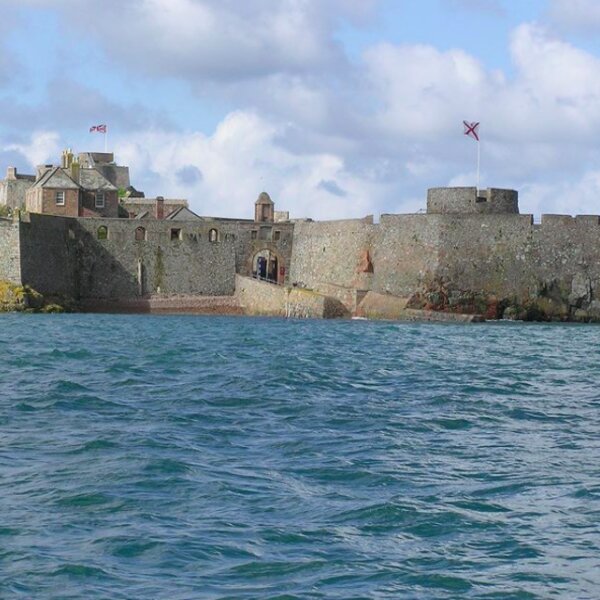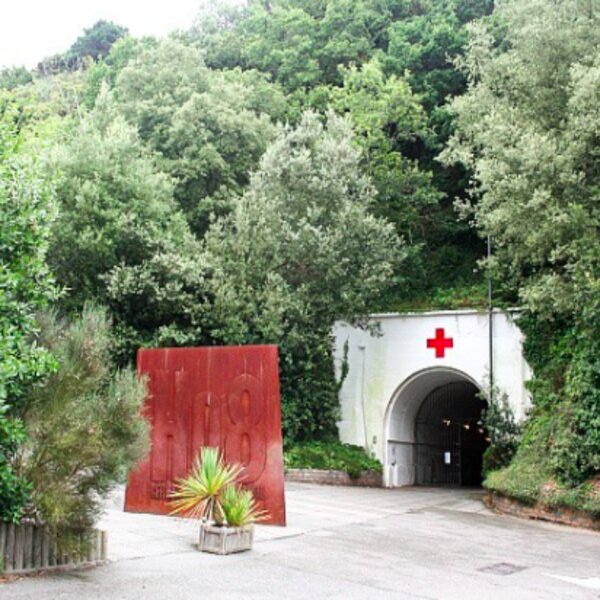 Head into Jersey's WWII tunnels - St Peter
Wander deep into Jersey's War Tunnels to uncover the story of hardship and heroics that took place over 5 years of Nazi occupation. The era is brought to life on the tunnel walls by testimonies from people who lived through the bleak and testing time. Experiencing food shortages, sieges, slavery and more, these dark years in Jersey's history are thoughtfully preserved in time with artefacts and scenes depicting daily life underground. A thought-provoking attraction that deserves a place on your things to do in Jersey list. 
Orbzii tip: The war tunnels have added a modern twist to the musty tunnels with a fun escape room that adds to the immersive experience. Will you be able to find the secrets in the Commandant's office?