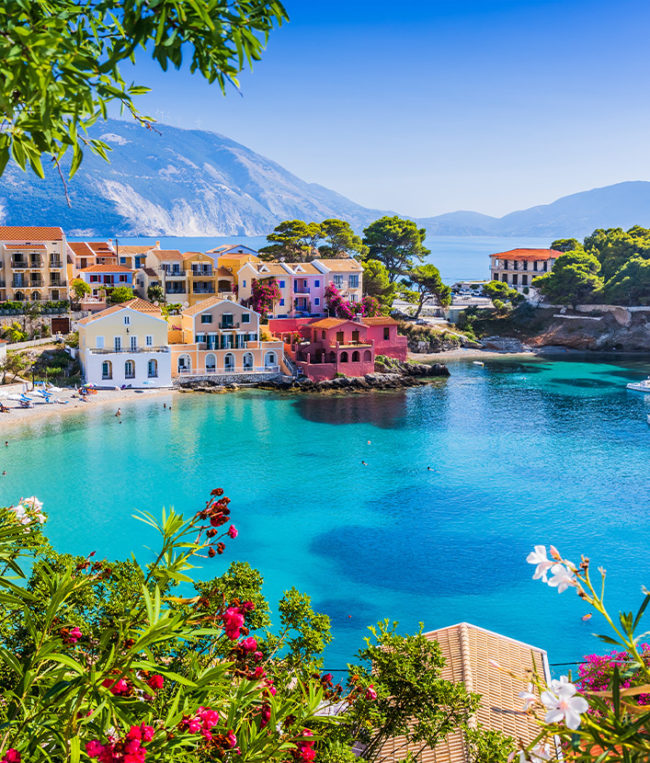 The Queen of the Ionian Sea, Kefalonia (sometimes written as Cephalonia) is a shining emerald just off the Greek mainland, replete with stunning stretches of sandy shoreline, excellent, varied hiking trails, and idyllic fishing villages.
Like most of the Greek islands, Kefalonia has its fair share of historical treasures, from earthquake-ruined ancient towns to museums jam-packed with millennia-old artefacts. But what makes it a truly special island is the vibe. There's something about its effortless beauty that just sets you at ease, and that feeling is well and truly embodied by the gregarious locals. The local tavernas that dot the island are a must-try, not just for their astounding cuisine but also for their welcoming atmospheres.
Making memories with new friends is all well and good for the long, warm evenings, but under the Kefalonian sun there's too much to do to simply eat and drink the day away. You can wander through vibrant marketplaces; lounge on heavenly beaches; climb a forest-covered mountain and admire the beauty of the Ionian Sea from the top. Or you can drive from ancient ruin to even older ruin, taking in some of the best coastal views in the world along the way. Only one thing's for sure: you won't ever forget your trip to Kefalonia.