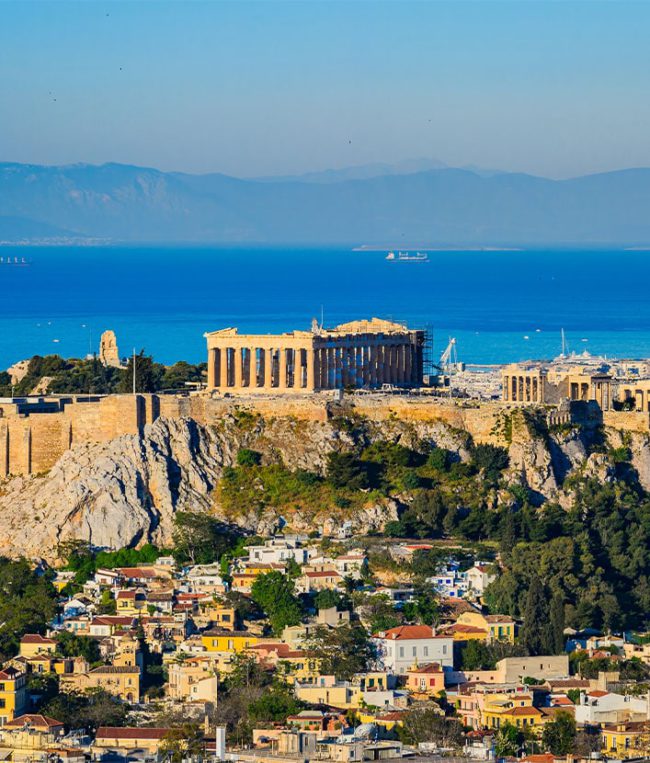 History, history, history! Wherever you wander in the intriguing city of Athens, you will find both the obvious attractions and hidden gems around every corner. These ancient buildings are unmissable, but if history isn't your bag, there's still so much to see and do in Greece's capital.
Athens is an exhilarating blend of contemporary cool and ancient history. Even if you are all about all things hipster, you can't fail to be charmed by the birthplace of democracy. When it comes to the ancient buildings, the Acropolis is the crème de la crème. This citadel is regarded as one of the most important ancient sites in the world and is home to some of the most spectacular views of Athens. It is also where you will find the Parthenon – a resplendent marble temple built at the height of the Greek Empire.
However, if you prefer to gaze upon the wonder of these ancient sites at a rooftop bar with a glass of retsina and indulge in a plate of saganaki, head to one of the many establishments that afford incredible views of the Acropolis and beyond. Athens is fast becoming a thriving city renowned for its expansive culinary scene – from its budget-friendly tavernas where you devour meze with the locals to restaurants offering haute cuisine which takes influence from everywhere from Syria to Ethiopian, there's a world of flavours to explore in Athens.