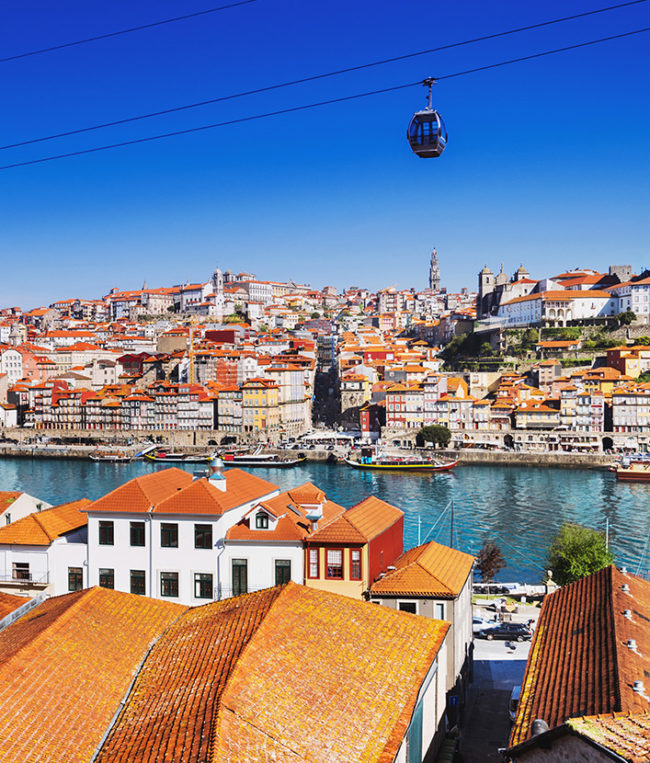 Take a look at Orbzii's Porto travel guide to discover the best of the city. Download the app to Dream, Plan & Book your next trip. 
Can we interest you in a Big Mac in possibly the most beautiful McDonald's in the world? A strange opener to a Porto travel guide, but if you're planning to visit this gorgeous city, it pays to be abreast of the sights. And, yes you can really grab a happy meal in an art deco styled, chandelier-adorned Maccys. You can also shop for your next page turner in an eye-wateringly stunning bookshop. Though, the stained glass ceiling of Porto's Livraria Lello proves so popular with Harry Potter fans, there's now a ticket system just to browse the shelves. This, of course, is all before we've had chance to wow you with tales from Porto's soft sanded shoreline. In short, this is a city where beautiful sights abound.
And, the travel joy doesn't stop there. This is a city that takes its food seriously. Much more seriously than any fast food outlet could, no matter how luxe it may be. Traditional recipes are found at every turn, more often not paired with the local, and historic tipple. Port might not be your go to drink order when you arrive, but you'll find yourself musing the merits of a port cocktail long after you leave.